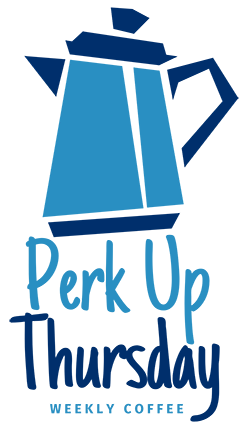 Join us Thursdays at 10 a.m. for relaxed networking and our Spotlight Speaker who shares real stories about their experiences and entrepreneurial journey. These stories include why an entrepreneur got started, what they learned along the way and what keeps them perked up and passionate about what they do! Attend in-person or Zoom with Focus Suites Perk Up Thursday coffee events to stay connected to our Focus Suites community.
Can't Zoom in with us live? You can view the content on our SCC Entrepreneurship Center YouTube channel!
Would you like to be a Spotlight Speaker at a Perk Up Thursday event? Complete this short form.
Upcoming Speakers
| Date | Speakers |
| --- | --- |
| Oct. 5 | Philip Andrew from Fiscal Dad Coaching |
| Oct. 12 | Tristin Chambers from Replay |
| Oct. 19 | Lynette Sorrentino from Choas to Boss |
| Oct. 26 | Open |
| Nov. 2 | Open |
| Nov. 9 | Open |
| Nov. 16 | Donna Gunn from Focus on Piano |
| Nov. 23 | No Perk Up (Happy Thanksgiving!) |
| Nov. 30 | Jodi Freeman from DreamCatchers Strong |
| December | No Perk Up (Happy Holidays!) |
Do Business For Real Book Club
This is a low-commitment and casual book club, and you don't have to read the chapters to attend our meetings. Come when you can, leave when you need, and read what you want. Attend in-person or via Zoom and feel free to bring your lunch!
Email Brooke at blenhoff@southeast.edu to be added to the book club email list.