Healthcare Services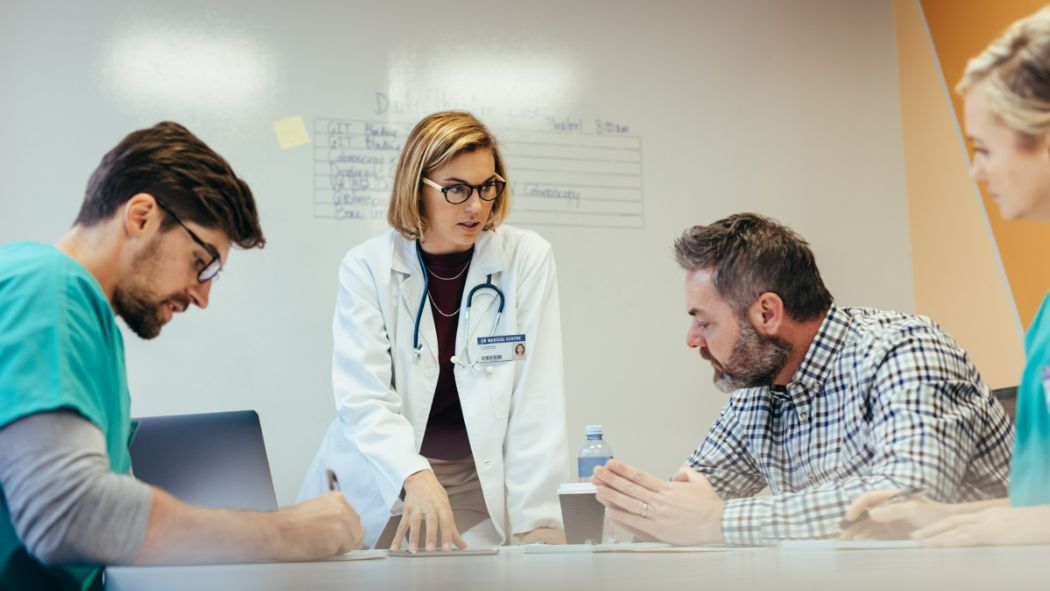 Program Description
Explore your career options in the medical field in our Healthcare Services program. This certificate program provides you with entry-level, flexible skills to work in hospitals, medical facilities, and physicians' offices.
You will complete one general education course and complete nine credits of health courses for a total of 12 credit hours. These courses are offered in a traditional classroom, online, or a hybrid combination of both. We provide coursework and training through the healthcare programs on campus, the Continuing Education division, the career academy dual-credit health pathways offered through The Career Academy and Southeast Nebraska Career Academy Partnership (SENCAP), and at our six Learning Centers in our 15-county service area.
Awards Offered: Certificate
Locations: Beatrice, Lincoln, Milford, Online
Formats: Hybrid / In-Person / Online
Start: Fall / Spring / Summer
Schedule: Full-Time
Estimated Total Cost
$1,979 Certificate
You must complete the Online Program Application to start in either the fall, spring or summer terms.
Entry-Level Career Pathways
Once you complete the program, you will have the experience and skills needed to transition into other healthcare positions. The pathways you may choose to continue your education are:

Recommended General Education Courses
Although the student can choose from several offered general education courses, it is recommended that they choose one of the following courses. This recommendation is made to benefit the student in transferring or applying credits to another program or college.
Written Communication
Oral Communication
Introduction to Psychology
Introduction to Sociology
Human Anatomy and Physiology I

State Authorization Reciprocity Agreement Institution
Southeast Community College is a State Authorization Reciprocity Agreement Institution (NC-SARA) institution. As such, SCC is unable to offer online or distance courses to students in the following areas at this time: American Samoa, Guam and the Commonwealth of the Northern Mariana Islands.
Careers
Your career outlook is outstanding as careers in health care support and technical jobs are expected to be the two fastest growing groups from 2014-2024. These careers are expected to contribute an increase of 2.3 million in employment which represents one in four jobs in the healthcare field. Recent graduates reported an average salary of $27,976. Careers for you to consider include:
Certified Nursing Assistant
Medication Aide
Phlebotomist
EMT
EKG Technician
Personal Care Aide
Nutrition Aide
Physical Therapy Aide
Sterile Processing