Production Printing
Welcome
SCC's Print Shop/Copy Center, located in Room G-4 on the Lincoln Campus, provides a variety of printing, copying and related services.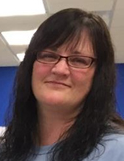 Tracy Dahlstrom
Copy Operator
402-437-2682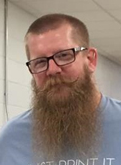 Brian Piontek
Press Operator
402-437-2681
Monday through Thursday, 7:30 a.m.-7 p.m.
Fridays, 7:30 a.m.-6 p.m.
During semester breaks, Monday through Friday, 8 a.m.-4 p.m.
The Copy Center offers full-service copying in black/white and color, as well as cutting, padding, plastic comb binding, laminating, three-hole drilling, booklet making, and carbonless forms. For exams, quizzes and any other confidential information, customers are asked to please check the box on the form. Your job will be locked up before and after it is run, plus copied by an SCC employee.
Graphic Design Services
Before hiring any outside graphic designer or attempting to design your own communications piece for the College, please contact our office to learn about your options.
Walk-up Service
Come to the Print Shop, complete a short form and attach your masters. Copies will be run while you wait. Please try to limit your quantity to 500 impressions.
Routine Service
This is commonly called drop-off service. You can submit your routine job electronically or by completing a three-part carbonless form to submit your masters.
Copyright Assistance
The Library Resource Center provides a brochure on copyright laws pertaining to SCC. Please visit the LRC.
Paper Selections/Sizes
The Copy Center has a copy sample chart. The Center staff can assist you in determining the best paper stock for your press job. Sample books are available.
Self-Serve Machine
The Konica 951 copier is our self-service copier. White copy paper is the only option available for use. Enter cost center and choose your options. Press "proof copy" to create one copy. If it is OK, close settings and push start button.
**Staff takes care of loading paper and clearing jams**
Do not attempt to troubleshoot copier.
Services offered include an offset press, which is a two-color unit for one-, two- and full-process color jobs. Jobs include brochures, posters, SCC letterhead, envelopes, booklets, and basic forms used by staff and students. The Print Shop prints forms, letterhead and envelopes which are stored at each campus location.
How to order business cards
The business card order form is located on The Hub under Employee Services, PI/Marketing/Print Shop. Complete the form, print it, scan it and send it to printshop@southeast.edu.
An electronic proof will be emailed to employees.
How to order other printed materials
Email the Print Shop to order white copy paper for classroom use. Order white copy paper from Shipping & Receiving for office use. Email the Print Shop to order SCC pocket folders. Orders can either be picked up or delivered. The requesting department will be sent an Internal Transaction Document to be completed for reimbursement of funds to the Print Shop. The Print Shop fills orders for colored paper for division use. We also stock #9 Business Reply postage-paid envelopes. We offer Thank-you notes, generic SCC note cards, and graduate cards to personally send a note to a student who is graduating.
Scheduling of jobs
All College-wide forms provided by publications specialists are scheduled jobs within the Print Shop/Copy Center. Academic Division and Program of Study forms are scheduled by quantity, the complexity of the job and workload in the Center. More information can be determined by discussing your job with the Print Shop supervisor. Daily deliveries of jobs are made to the SCC Area Office, the Jack J. Huck Continuing Education Center, the SCC Entrepreneurship Center, and Education Square.
The driver leaves the Lincoln Campus promptly at 10:30 a.m. Jobs are delivered to the Beatrice and Milford campuses on Tuesdays and Thursdays.
Jobs that go to SCC's Learning Centers are delivered through the U.S. Postal Service or by an SCC employee who is scheduled for a meeting at the Learning Center.
How to send electronic files
Complete the electronic form and send it with any attachments to printshop@southeast.edu.
Who should I ask about the status of my print/copy jobs?
Send an email to printshop@southeast.edu or call the supervisor at Ext. 2680.
Where are SCC Letterhead and Envelopes located?
On the Beatrice Campus, the Campus Store tracks inventory. On the Lincoln and Milford campuses, the Shipping & Receiving area stores it.