York Learning Center Celebration
April 05, 2023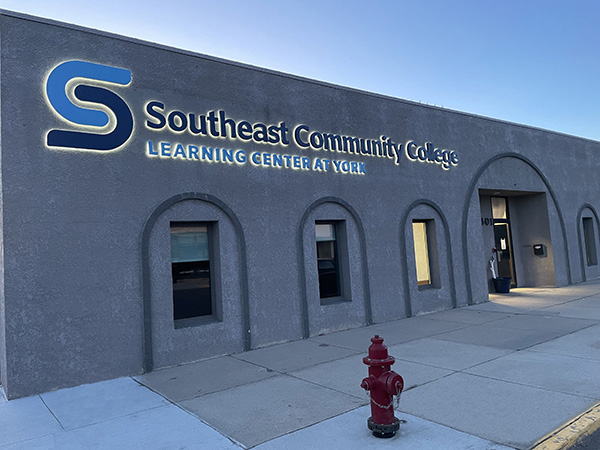 Southeast Community College's Learning Center at York will officially be christened April 18 with a ribbon-cutting ceremony.
The event will begin at 12:30 p.m. and feature a short program and tours of the facility. SCC's Board of Governors will hold its regular monthly meeting in the facility beginning at 2 p.m.
The event comes a little more than 14 months after the College signed the lease on a new location at 401 N. Lincoln Ave. in downtown York. Diane Houdek is coordinator at the Center.
"I would like to see the Center used more," Houdek said. "At some point, I'd like students to be able to complete an entire certificate or degree program at the Center. I'd like to see enrollment in leisure classes continue to grow and offer more SENCAP (Southeast Nebraska Career Academy Partnership) pathways. I would love for businesses to schedule and hold trainings in the Center."
The Center has four classrooms, with a fifth used primarily for nursing classes. There also is a small conference room and several study areas. Educational Service Unit 6 also holds classes for its Project SEARCH in part of the building.
SCC first established a learning center in York in 2016 in the Holthus Convention Center. For more information, go to www.southeast.edu/YorkLC.