Walter Scott Family Foundation establishes scholarship
December 08, 2022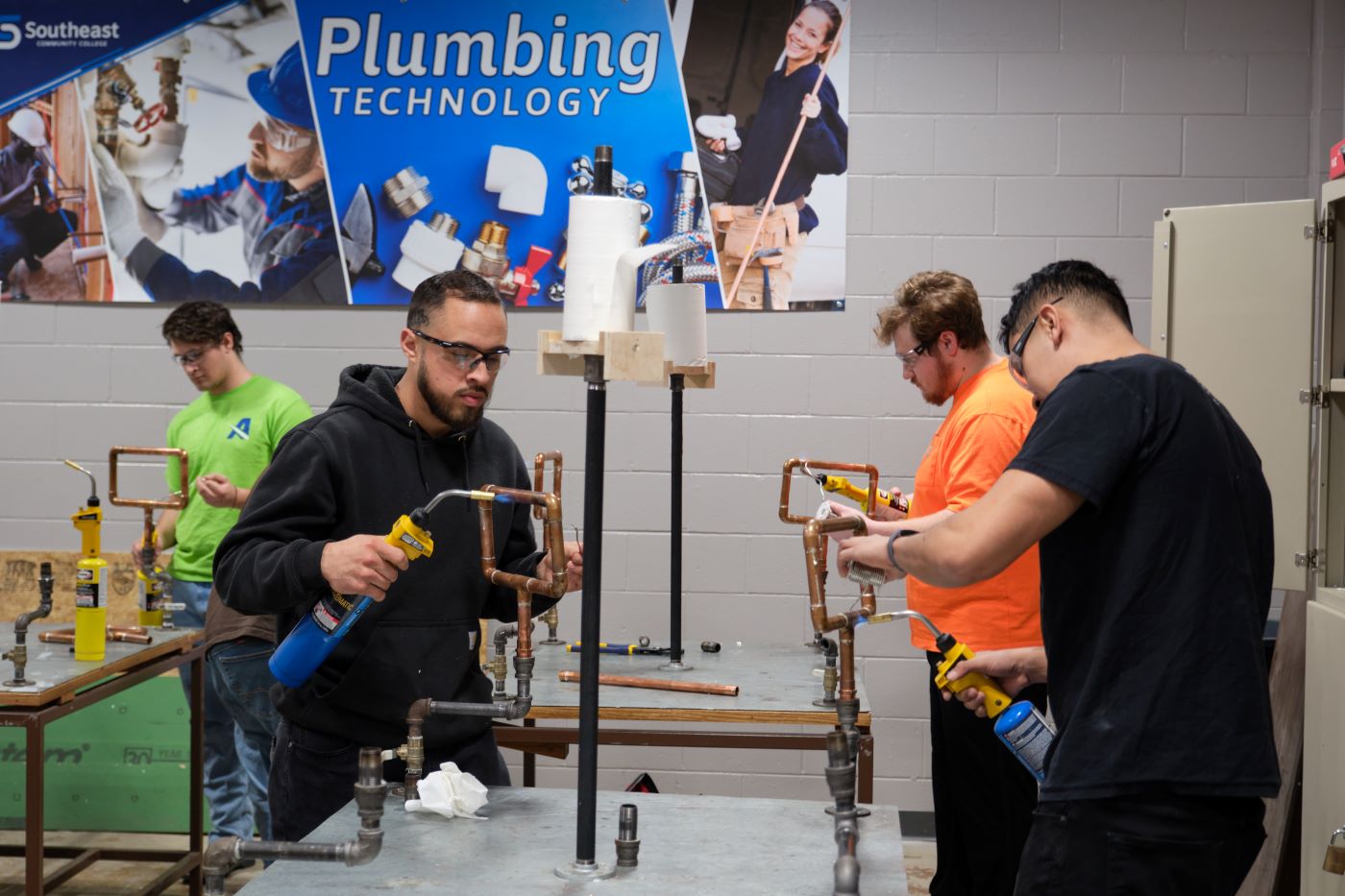 Southeast Community College and the Walter Scott Family Foundation are partnering on a scholarship program that will provide financial assistance to students in select career-technical programs on the Milford Campus for at least the next 10 years.
The Foundation made an initial commitment of more than $7.6 million over the next decade in creating the Walter Scott Jr. Career Pathway Scholarship. The scholarship pays for tuition, fees, room, and board for up to four consecutive semesters for 25 new students a year. The first selection of 25 students will occur by the 2023 Fall Semester.
"Southeast Community College's new partnership with the Walter Scott Family Foundation is an incredible opportunity for our students, employers and communities by creating a pathway for students to earn a credential in one of the College's many programs that directly align with high-demand, high-wage and high-skill occupations," said SCC President Dr. Paul Illich.
Additional amenities for Pathway Scholars include an on-campus living and learning environment, and program enrichment activities throughout the year, providing program-directed and student-selected experiences.
Calvin Sisson, president and CEO of the Walter Scott Family Foundation, said "Walter Scott Jr. believed that investing in young people through scholarships is one of the finest investments we can make as a society. The Foundation is proud to partner with Southeast Community College on a life-changing scholarship opportunity that develops future leaders for our state's skilled and technical workforce."
"The Walter Scott Jr. Career Pathway Scholarship program aligns seamlessly with the College's vision to be a national leader in developing high-contact technical and academic experiences through personal and sincere relationships with engaged and invested faculty, staff and administrators," Illich added.
One of the criteria that must be met in order to qualify for the scholarship is to be accepted and enrolled in one of the following programs:
Construction Pathway
* Building Construction Technology
* Concrete Construction Technician
* Electrical & Electromechanical Technology
* Heating, Ventilation, Air Conditioning, & Refrigeration Technology
* Land Surveying/GIS/Civil Engineering Technology
Manufacturing Pathway
* Energy Generation Operations
* Manufacturing Engineering Technology
* Nondestructive Testing Technology
* Precision Machining and Automation Technology
Transportation Pathway
* Auto Collision Repair Technology
* Automotive Technology
* Deere Construction & Forestry Equipment Technology
* Diesel Technology-Truck
* Diesel-Ag Equipment Service Technology
* Ford ASSET
* GM ASEP
* John Deere Tech
A full-time Scott Pathway director will be dedicated to the program and provide student support and career placement at the Milford Campus. Funding for a Summer Bridge program is also being implemented to provide opportunities for Scott Pathway Scholars to demonstrate leadership on campus by providing direct support for camps and activities related to career and technical education awareness for high school students.
The Walter Scott Jr. Career Pathway Scholarship is intended for high school seniors planning to enroll in a qualifying program of study at SCC in the fall. To apply, applicants should complete the High School Seniors application, which is open from Dec. 1 through March 1 of each year.
For more information, click on this link: https://www.southeast.edu/scottscholar