Three Generations of CIT Graduates
January 07, 2022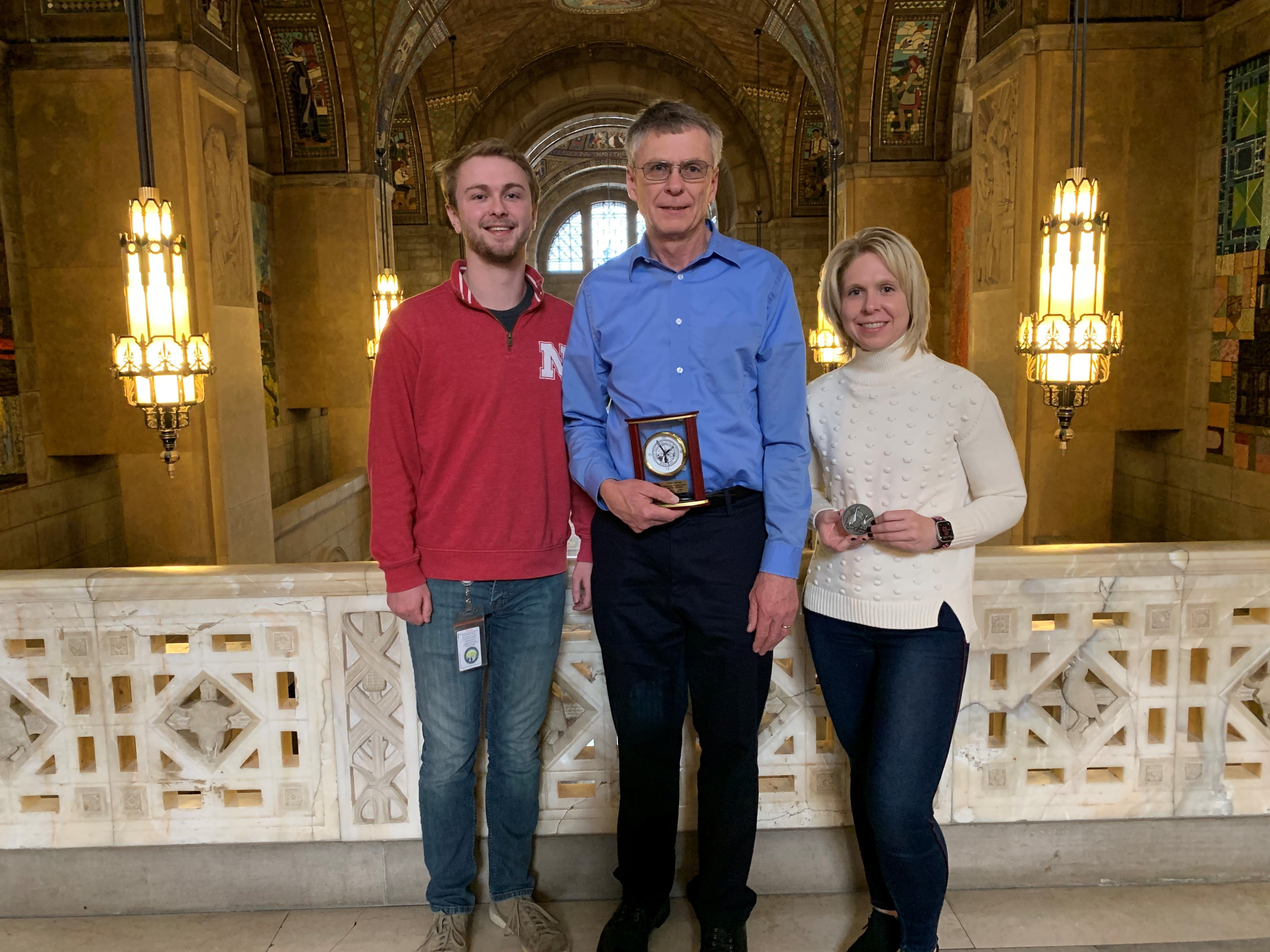 You could say the Hattan family is very "computer savvy." Dave, his daughter Jill and her son Tyler all graduated from Southeast Community College's Computer Information Technology program. When it was still at the Milford Campus it was called Computer Programming. They all decided to go into the program for two main reasons: the affordable tuition and the job placement.
"I was drawn to SCC because of the Computer Programming curriculum reputation, and you were quickly able to get a good-paying job," Jill said.
"The students coming out of CIT have extensive hands-on practice and application of IT concepts," Dave said. "Students who apply themselves will have lots of Nebraska companies that are seeking their skills."
"The CIT program provides many opportunities to find great jobs locally and to meet people in the industry," Tyler added.
Dave graduated in 1973, Jill in 2000 and Tyler finished in 2021. Between the three of them they have around 70 years of IT experience with the state of Nebraska. Quite a feat when they could have their pick of jobs in the industry. Jill is an IT manager and Dave is an IT manager II. Tyler has since gone on to work in the private sector, where he is a software developer. Dave and Jill say it is very gratifying to work for the state.
"It is very rewarding to know that we are helping and supporting citizens of Nebraska," Jill explained, "knowing that a lot of our systems are helping citizens with their daily lives."
In addition to SCC, the Hattans have also furthered their education. Dave went on to earn a degree from Peru State College, and he and Jill also took additional CIT classes at SCC. Tyler actually started at the University of Nebraska-Lincoln, earning a degree in Business Administration, and attended SCC afterward.
"My goals include learning as much as I can about software development and to become a senior-level developer or manager," Tyler said.
No matter what path you take, the trio all agreed that enrolling in the program helped their careers. They encourage others to consider it as well. In fact, it doesn't end with Tyler. Many other members of the Hattan family also are in the same field.
"We are an IT family," Dave said. "I met my wife, who was a co-worker the first year I worked for the state. We have two daughters, both of them have degrees from CIT. Now our oldest grandson completed his CIT degree this past spring. There is a lot of satisfaction in looking at my families' success in IT."
"It is fun to have the whole family in IT," Jill added. "We are able to understand what each are working on at work. I find it very interesting when one of them starts a new project with some new technology and we are able to talk about the project and how it is going over dinner."
Dave gives back to SCC by actively hiring and mentoring SCC students. As he plans for his own retirement in the next few years, he hopes to leave a legacy in his career and to his alma mater.
"I created an aggressive intern program that thus far has provided 77 internships for mainly SCC students," he said. "We have been able to hire about 80% of those interns."
Dave also was the Outstanding Alumnus for the Milford Campus in 2013. For more on the CIT program, click on this link: https://www.southeast.edu/computerinformation/.