Surgical Tech students performed surgery on pig hearts
September 21, 2022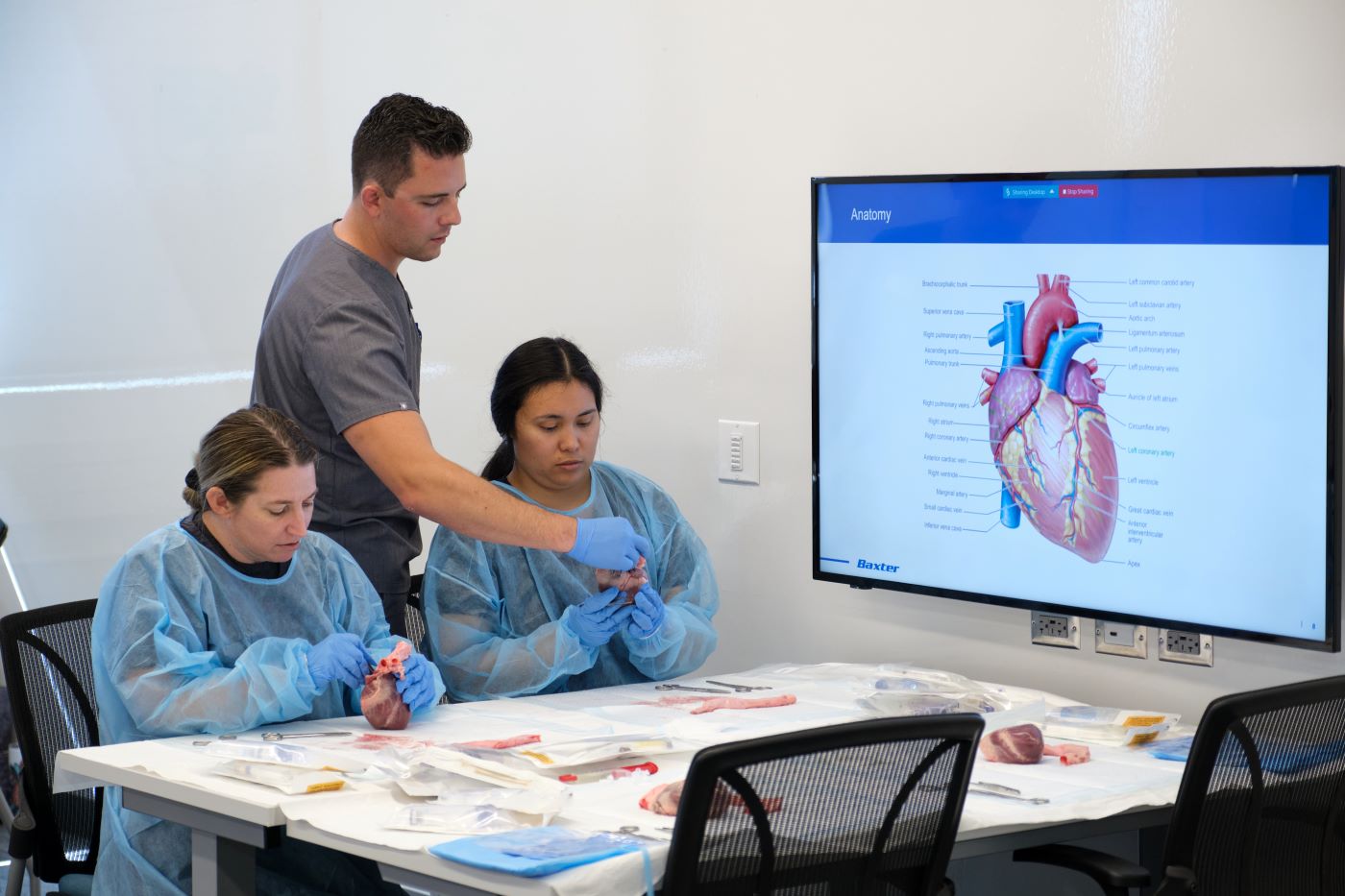 Surgical Technology students at Southeast Community College dissected pig hearts as they prepare to enter the surgical field. The faux-surgeries took place at the new Health Sciences Building at SCC's Lincoln Campus.
Casey Glassburner, program director, said this hands-on activity aligns with the course material students are currently studying as it relates to cardiothoracic procedures. Students in attendance were from Lincoln and online cohorts from across the state including Norfolk, North Platte, Kearney and Omaha.
"Going through all of the anatomy of the heart reinforces their knowledge and gives them a firsthand view," Glassburner said. "This is National Surgical Technologists Week, so it worked out great. For many of my students, this is the first time they've dissected anything beyond a frog in the eighth grade."
"The pig is very similar to humans in terms of anatomy, genetics and physiology," said student, Heleena Pettee. "Knowing the anatomy helps you know the procedures in the operating room. You become knowledgeable about what instruments to hand the surgeon."
SCC partnered with Baxter Advanced Surgery to allow students this opportunity, using surgical products they will actually use after they graduate such as FloSeal, Tisseel and Seprafilm. Glassburner said it will give them more confidence during their clinical experience leading up to graduation in December.
"All students involved in the event will graduate in December 2022 and are excited to use their skills as Certified Surgical Technologists to improve surgical patient care," she added.
For more information on the Surgical Technology program, click on this link: https://www.southeast.edu/surgicaltech/