Students of the Year at SCC Beatrice
April 28, 2022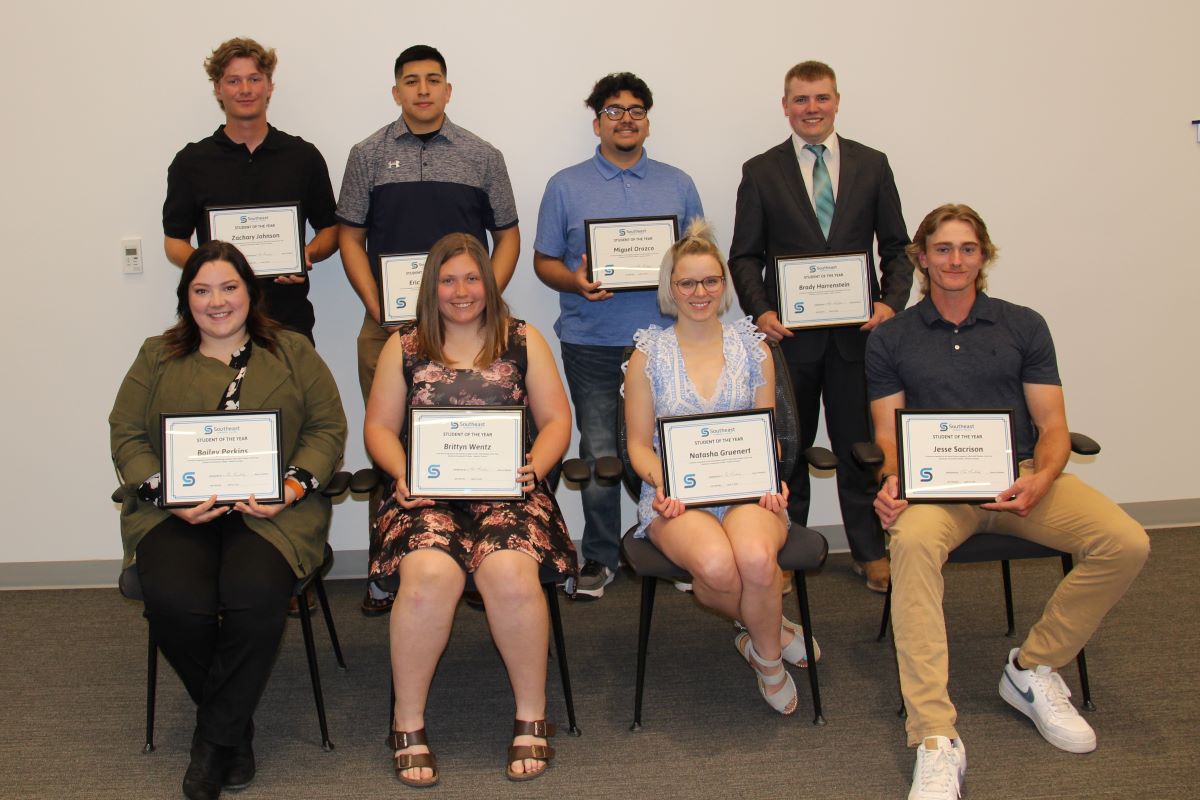 A number of "Students of the Year" were recognized at a special banquet at Southeast Community College's Beatrice Campus. Eight students from different areas of study were recognized by faculty members for grades, attitude and progress in their programs.
"This is such a rewarding event to hear faculty speak highly of our students and their successes in the classroom," said Toni Landenberger, Assistant Campus Director & Dean of Students.
The Beatrice Area Chamber of Commerce co-sponsored the event with various community sponsors. Checks were given to each of the students. The following students received awards:
* Brady Harrenstein, Doniphan, Agriculture.
* Brittyn Wentz, Fairbury, Business.
* Eric Escobar, Wilber, Criminal Justice.
* Miguel Orozco, Tecumseh, English.
* Natasha Gruenert, Pickrell, Humanities.
* Bailey Perkins, Crete, Practical Nursing.
* Jesse Sacrison, Spearfish, South Dakota, Social Sciences.
* Zachary Johnson, Omaha, Math/Science
"It was wonderful to learn of the many ways these students made an impact on the program's faculty beyond grades to also include work ethic, preparation, character, dependability, and willingness to help others," Landenberger added.
Additional businesses sponsoring were Orscheln Farm & Home, First National Bank of Omaha, Mosaic, Q5 Controls, and Cerice Cornelius.