Storm soccer kicks off first games at home
April 06, 2021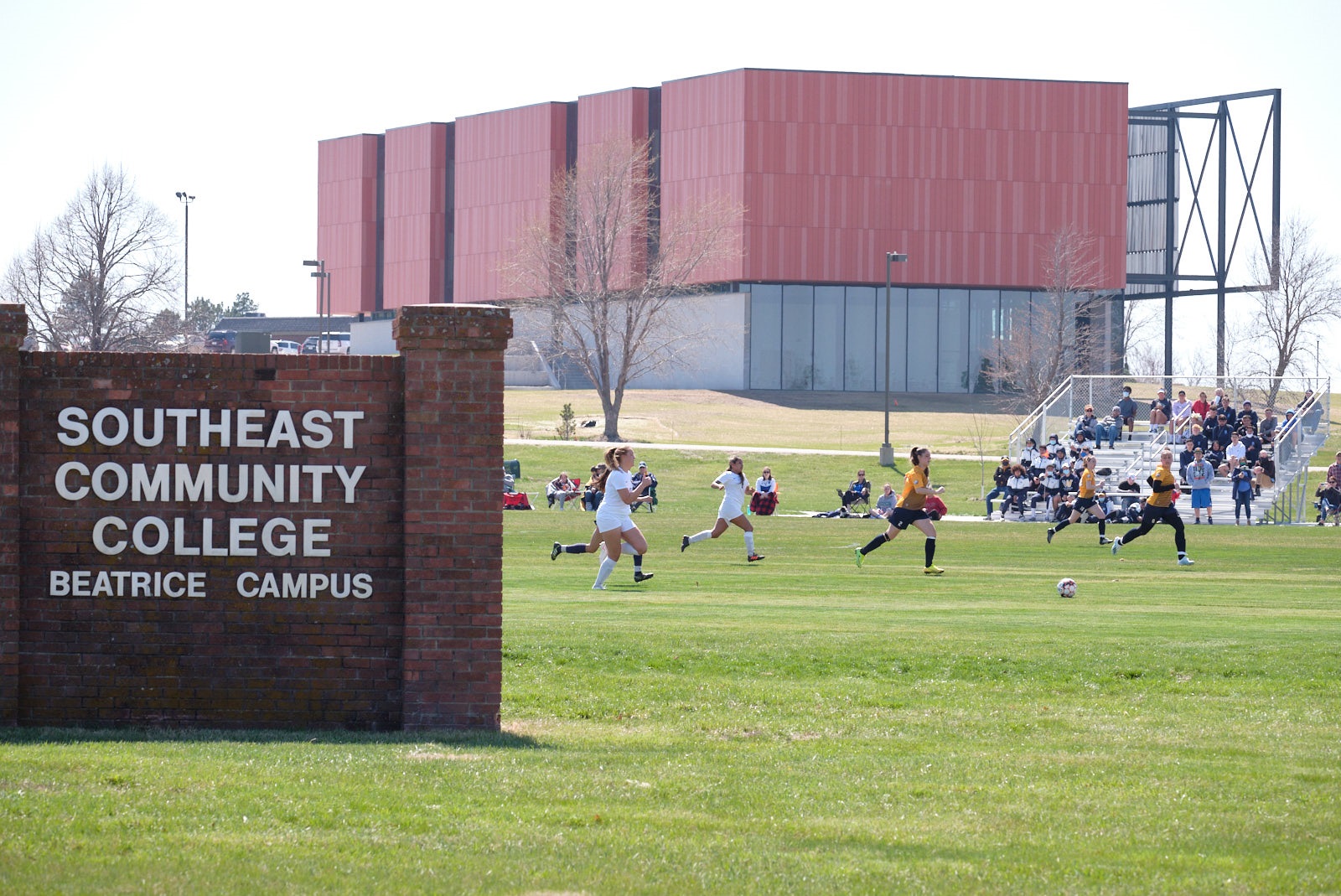 Southeast Community College's women's and men's soccer teams held their inaugural matches on Friday, April 2, at the new soccer field on the Beatrice Campus. This is the first season for Storm soccer since it was canceled last year because of COVID-19.
"We have definitely had our share of hardships surrounding all the COVID-related changes and the effects it's had on our team/roster," said women's head coach John Hakari. "The girls have been training hard since August, and they were really looking forward to finally having an opponent."
The teams competed against Western Nebraska Community College on April 2, and Otero Junior College on April 3. The women's team lost 6-1 and 5-1, and the men's team dropped 4-1 and 6-0 matches. Both Storm coaches are glad to finally get the season off to a start and start competing.
"It felt good to finally get out there and see the team and roster we're working with as a staff moving forward," said men's head coach Alex Scheuler. "I think everyone is happy to get the first couple of games in the books and get in the routine of playing, instead of just training."
"We showed that we can hang with these good teams as we scored early goals in both matches," Hakari added. "It will only get better as game fitness improves through the season."
Dylan Tridle was named Player of the Week for the men's team. The freshman goalkeeper had 11 saves against Otero. For the women's team, freshman Trinity Babcock was named Player of the Week for her goal against WNCC, and her assist against Otero.
"After scoring the first goal, it was a great feeling," Babcock said. "It showed that we can compete with these other teams by playing together and putting what we've learned as a team into our games."
The teams travel to Pratt, Kansas, to play Pratt Community College on Wednesday, April 7. For more on Storm soccer and other sports, click on www.sccstorm.com.