Storm Baseball to Host District Tourney
May 15, 2023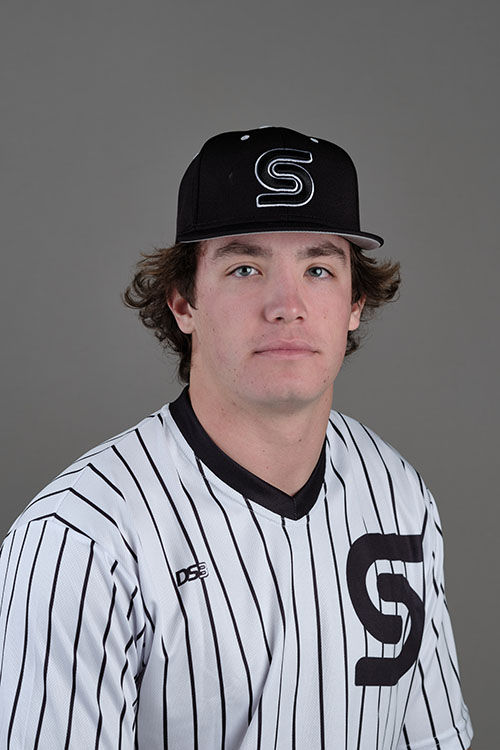 The Southeast Community College baseball team scored runs in bunches last weekend to capture the National Junior College Athletic Association Region IX Tournament in Colorado Springs.
The Storm, 42-16, will play host to the Western District Tournament Thursday, Friday and Saturday at Christensen Field in Beatrice. The winner will advance to the 10-team Alpine Bank Juco World Series in Grand Junction, Colorado, May 27-June 3.
Despite finishing runners-up in the region tournament, McCook (37-23) will be in Beatrice, along with Pima Community College of Arizona (45-16) and Salt Lake Community College of Utah (27-17). SCC will take on Salt Lake at 7 p.m. Thursday, May 18, in Game 2, while McCook meets Pima in Game 1 at 3 p.m.
Friday's action begins at noon with Game 3 featuring the loser of Game 1 vs. the loser of Game 2. That will be followed by Game 4 at 3 p.m. featuring winners of Game 1 and Game 2. Game 5, scheduled for 7 p.m. Friday, will feature the loser of Game 4 vs. the winner of Game 3. Game 6 on Saturday is scheduled to begin at noon. A Game 7, if necessary, would begin 30 minutes after the completion of Game 6.
On May 13, SCC avenged a 6-5 loss to Otero to open the tourney on May 12, eliminating the Rattlers 19-11. Also on May 12, SCC eliminated Western Nebraska 11-6.
On May 14, SCC beat McCook 21-7 and 12-6 in a pair of nine-inning games to win the regional title. In Game 1, SCC trailed McCook 5-1 before coming to life in the fifth and sixth innings. The Storm opened the flood gates in the bottom of the sixth inning, scoring 12 runs as 15 consecutive batters reached base off of five MCC relief pitchers. For the game, Southeast had 19 hits and drew nine walks. Tyler Bishop and Avery Moore homered for SCC.
In Game 2, SCC trailed again early but scored four runs in each of the second and third innings to take control. Moore went 3-for-3 with three runs scored, and Drew Borner had three hits and drove in three to lead the offense.
REGION IX TOURNAMENT
FINAL FOUR DOUBLE-ELIMINATION
Friday May 12
Game 1 - Otero 6, Southeast 5
Game 2 - McCook 11, Western Nebraska 10
Game 3 - Southeast 11, Western Nebraska 6 (Western Nebraska eliminated)
Saturday May 13
Game 4 - McCook 10, Otero 6
Game 5 -Southeast 19, Otero 11 (Otero eliminated)
Sunday May 14
Game 6 - Southeast 21, McCook 7
Game 7 - Southeast 12, McCook 6