Storm baseball ends season at Districts
May 18, 2022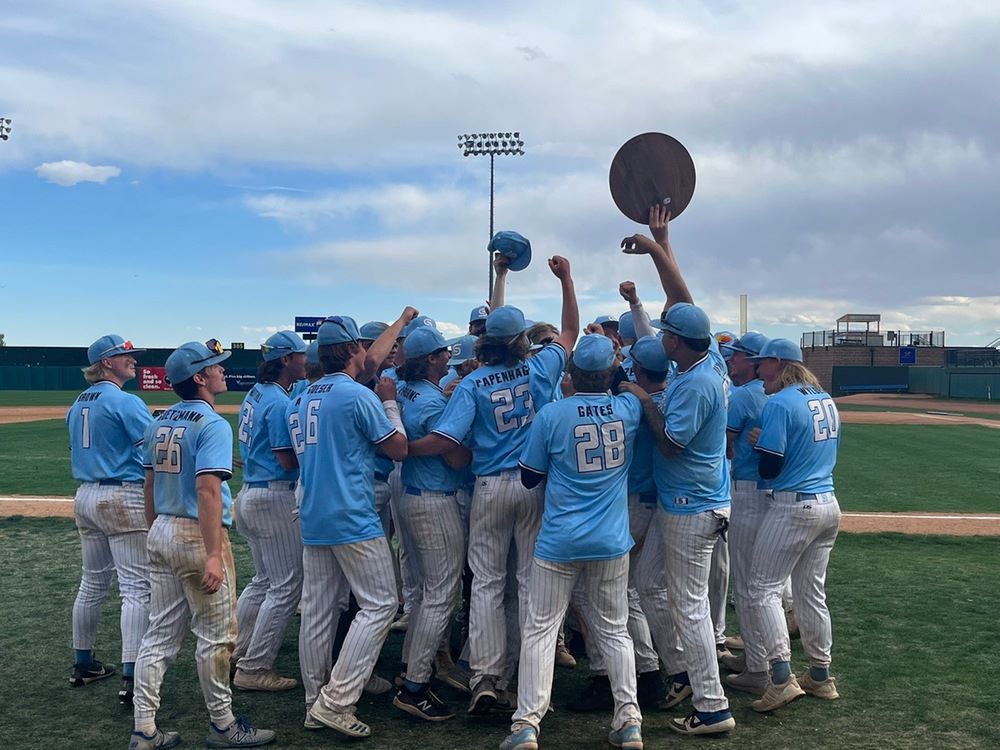 The Southeast Community College baseball team ended its season May 20 at the West District Tournament in Taylorsville, Utah.
SCC, 46-13, lost 13-2 to eventual District champion Central Arizona College. The Storm earned the right to play Central after defeating the College of Southern Idaho 6-4 earlier on May 20. Central Arizona defeated Salt Lake Community College twice, 4-2 and 12-4, to win the tournament.
The Storm began the tournament with a 10-1 loss to Salt Lake on May 19. In its 6-4 victory over Southern Idaho, centerfielder Matt Goetzmann hit three home runs and drove in five to lead the Storm. In SCC's final game of the tourney, Central Arizona jumped out to an early 7-0 lead and never looked back. Goetzmann's three HRs tied him for the national lead with 25. He hit an impressive .405 while scoring 75 runs and driving in 58. His .925 slugging percentage leads the nation.
Central Arizona is ranked No. 6 in the latest National Junior College Athletic Association Division I poll and will represent the West District at the National Junior College Athletic Association Division I World Series in Grand Junction, Colorado.
As of May 22, Storm catcher Zach Johnson was leading the nation in hitting with a .474 average. He hit 21 home runs, drove in 80 and scored 41 in 55 games. His slugging percentage of .912 ranks second in the nation behind Goetzmann. Storm pitcher Levi Gates ranks second in the nation in saves with 11 in 18 appearances. He finished the season with a 2-1 record and a 1.78 earned-run average, striking out 29 batters in 25.1 innings.
-30-