State of Nebraska and SCC team up for tuition assistance
April 26, 2022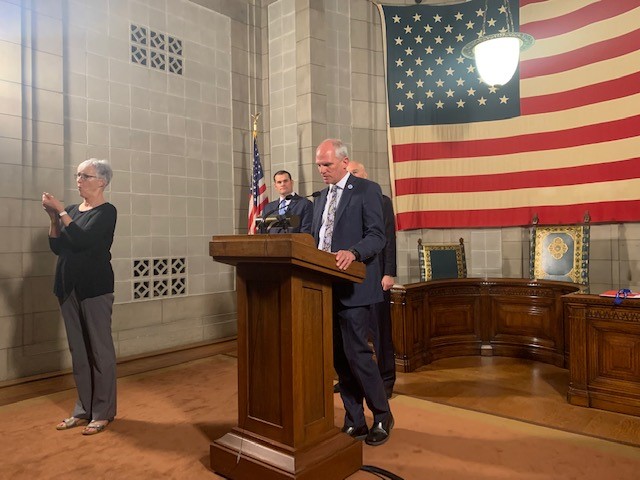 Starting this summer, dependents of Nebraska state employees will be able to attend Southeast Community College and other Nebraska community colleges tuition-free.
The Children of State Teammate Tuition Reimbursement Program will provide tuition assistance to children of state employees at any of the community colleges in Nebraska. The program was announced at a news conference Monday morning at the Capitol.
"The state of Nebraska strives to be a preferred employer, and we're continuously upgrading the benefits available to our teammates," said Gov. Pete Ricketts. "This latest enhancement makes career-focused higher education even more affordable for our teammates' families. Thank you to Nebraska's community colleges for partnering with the state to provide this tremendous benefit."
"The Nebraska community colleges are vital to the economic development and strength of the state of Nebraska," added SCC President Dr. Paul Illich. "One of the greatest challenges in the state of Nebraska is that we are producing these graduates in many of the same areas where we have tremendous gaps in our skilled workforce."
The Tuition Reimbursement Program will be implemented by the Department of Administrative Services State Personnel team in partnership with the state's community colleges. It will start this summer. The program will cover 100% of the tuition costs after other funding sources, such as grants and scholarships, have been applied.
The seven community colleges in Nebraska are Southeast, Central, Mid-Plains, Northeast, Western Nebraska, Metro, and Nebraska Indian Community College.