Spring Commencement
May 01, 2023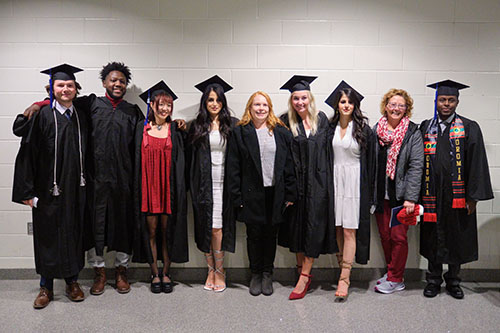 More than 700 students will receive degrees, diplomas and certificates Thursday, May 4, during the Spring Commencement ceremony of Southeast Community College.
The event begins at 6:30 p.m. and will be held at Pinnacle Bank Arena in Lincoln.
State Sen. Myron Dorn is the guest speaker. Dorn represents District 30 of the Nebraska Legislature. He is a graduate of Adams High School and the University of Nebraska-Lincoln's Animal Science program.
Olivia Vanderford, a senior at Lincoln High School who attends The Career Academy on SCC's Lincoln Campus, will sing the National Anthem.
Ed Koster, SCC's vice president for research, planning and technology and the executive director of the Milford Campus, is presiding over the ceremony. Dr. Joel Michaelis, vice president for instruction, and Neal Stenberg, chairman of SCC's Board of Governors, will certify candidates and confer degrees.