SkillsUSA Fundraiser Set for Nov. 11
October 30, 2023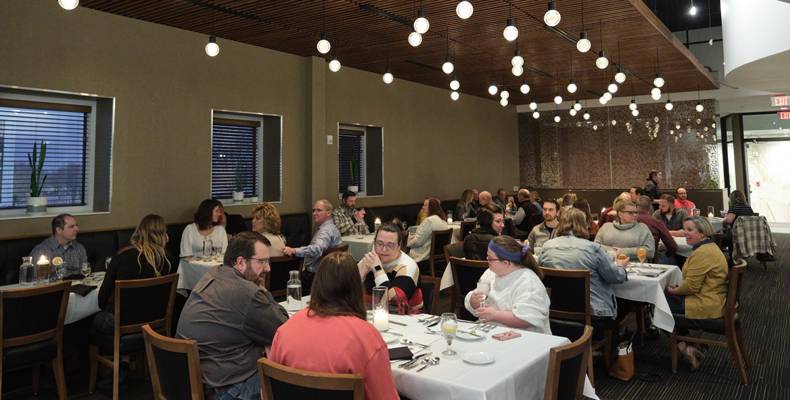 A brunch to raise funds to support Southeast Community College students participating in the Nebraska state SkillsUSA competition will be held Saturday, Nov. 11. The event will take place at SCC's student-run Course Restaurant located on the Lincoln Campus, 8800 O St. Tickets are $40 per person, and the brunch will be held from 9-11 a.m.
Tickets are limited and may be purchased online at www.southeast.edu/course or at Course Restaurant prior to the event. Click on the BUFFETS tab, then the Purchase online link.
The 2024 Nebraska SkillsUSA State Leadership Conference and Championships is scheduled for April 11-13 in Grand Island at the Heartland Events Center and Fonner Park.
SkillsUSA is a partnership of students, teachers and industry working together to ensure America has a skilled workforce. The organization serves middle school, high school and college students in programs preparing them for technical, skilled and service careers.
Students compete in more than 140 career and technical competitions, including architecture and construction, arts, audio/video technology, business management and administration, education, health science, public safety, hospitality and tourism, leadership, manufacturing, science, technology, engineering and math, information technology, transportation and more.
The state championships showcase the best career and technical students in Nebraska. All contests run with the help of industry, trade associations and labor organizations, and test competencies set by national industry standards. All competitions offer free public viewing.
Top students earn prizes and scholarships from community colleges, businesses and industry. First-place winners go on to the national championships in Atlanta, Georgia, held on June 24-28, 2024, for the 60th annual National Leadership and Skills Conference. More than 16,000 attendees, including students, instructors and industry partners, are expected to participate in the week-long event.
Stu Osterthun
Administrative Director of Marketing & Communications
402-323-3401
sosterthun@southeast.edu