SENCAP Student Has Entrepreneurial Spirit
May 02, 2023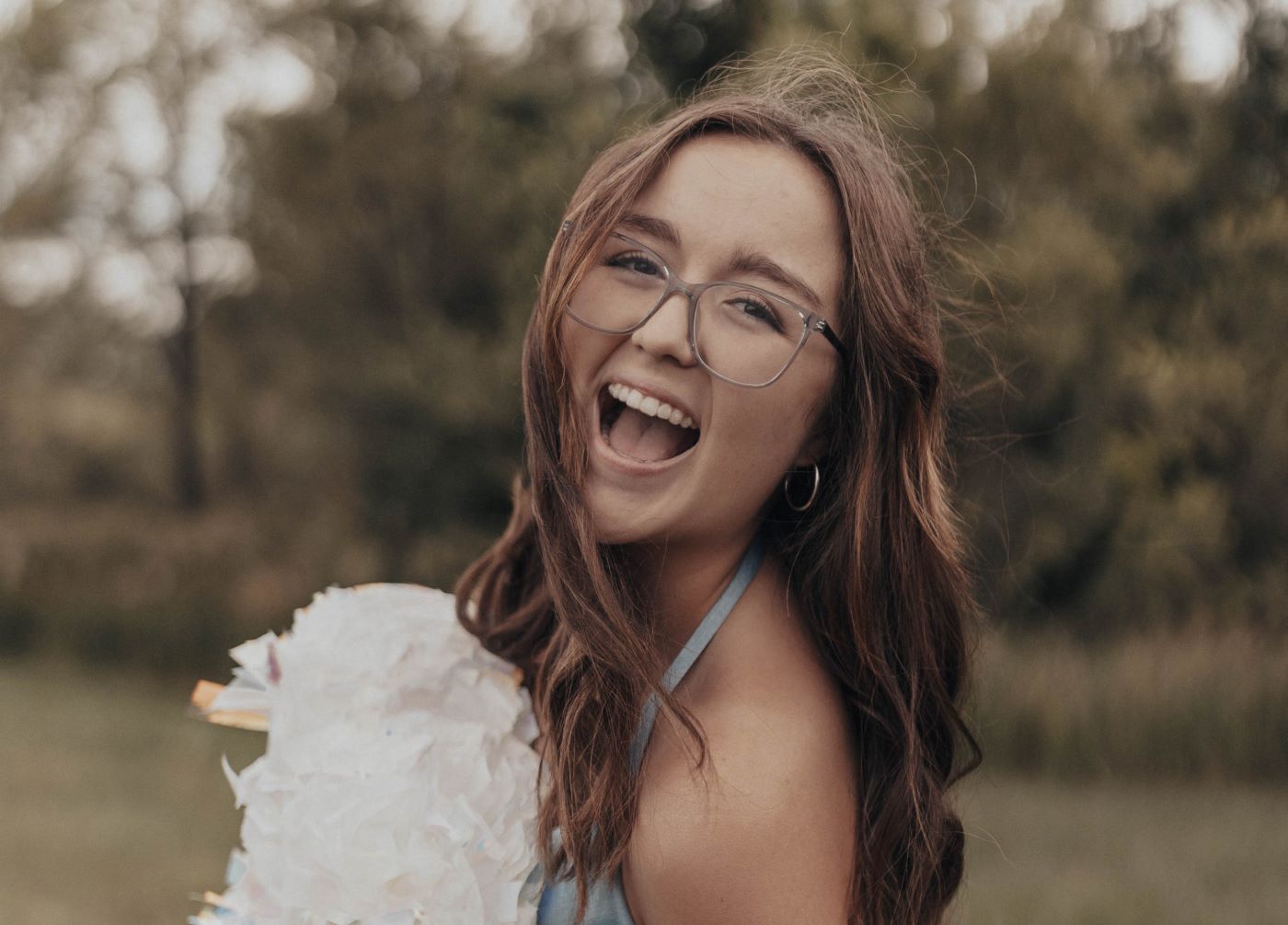 In addition to taking dual-credit classes at Ashland-Greenwood High School, junior Holly Campbell also decided to start her own business, selling infused tea mostly through social media and word-of-mouth.
"I created a tea business called TR Infusion," she said. "I sell powder packets that can be poured into water and shaken up to create a fruity drink. There are tons of businesses out there that sell these nutritional teas for $8, and they are quite sour to some people. I, however, noticed that many people don't like the sour taste that these teas give, so I decided to make my own with a sweet taste, and I charge $3 for a packet."
That entrepreneurial spirit is also why she decided to get a head start on her college career by enrolling in dual-credit classes through the Southeast Nebraska Career Academy Partnership, which offers several different academies in which the student can focus. By the end of this year, Campbell will have earned 24 college credit hours.
"I have gotten so much out of these dual-credit courses," she said. "For example, I have learned the best way to approach customers and advertise through the business class I take. I also got a lot of insight for my job shadow, through my portfolio class. Having that assignment really pushed me to actually step out of my boundaries and be social with another business and ask questions."
Campbell encourages other students to take dual-credit classes to get a head start on college and save money down the road. For her personally, she's been able to get out of her comfort zone and learn how to talk in front of people, as well as networking.
"TR Infusion is just a small step for me," she said. "I have so many other business ideas I want to pursue, but creating this tea business has taught me how much of a time commitment owning a business is, and it has also been a learning curve. I now know just how much it means for a business to be active on social media and how much an impact of creating the right processes has on a business."
"I encourage every high school student to try a dual credit class because it's a low-cost investment to try out college or get a jump start on their post-secondary goals," said Kristi Lawrence, SENCAP Coordinator.
Meanwhile, Campbell is also part of the Future Business Leaders of America, the speech team, the dance team, and National Honor Society. After graduation, she wants to study business and be a business owner.