SCC students recognized for academic achievements
April 14, 2022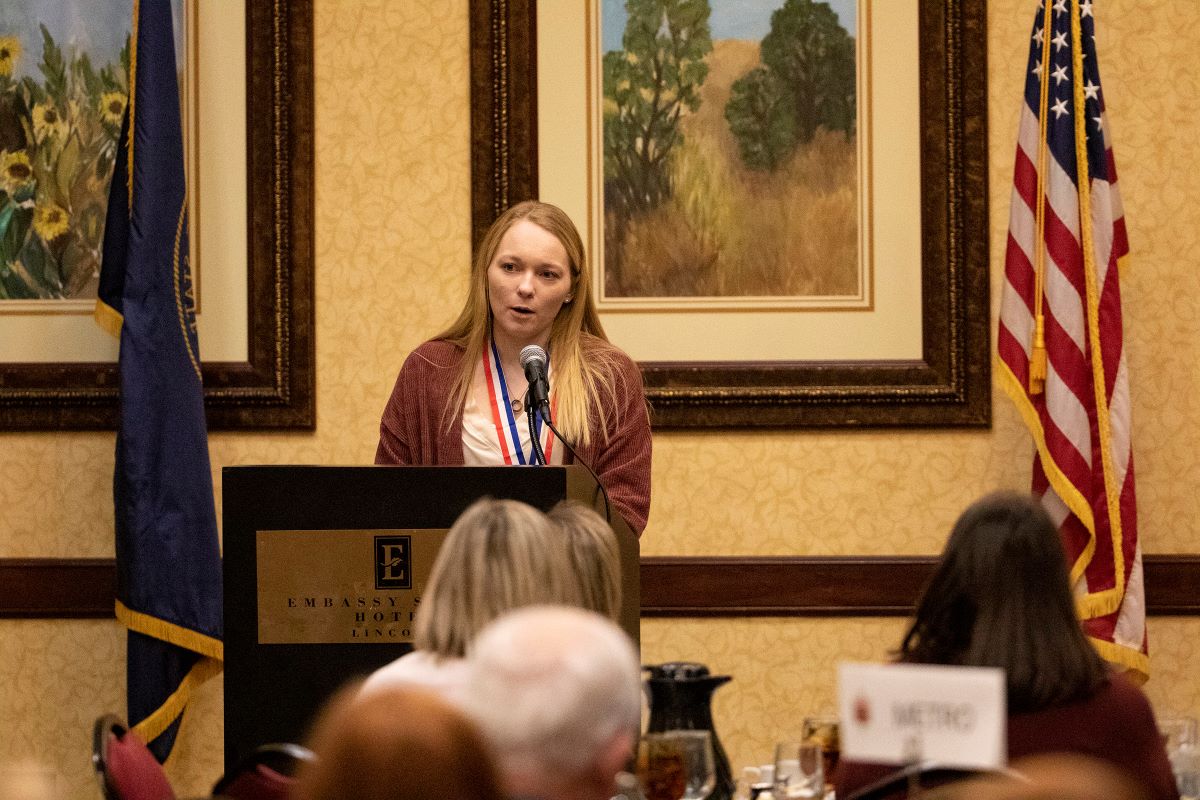 Three Southeast Community College students were among dozens who were honored for their academics, leadership and service Wednesday during a ceremony in downtown Lincoln.
The Phi Theta Kappa All-Nebraska Academic Team honors took place April 13 at Embassy Suites. Each student received a $1,000 scholarship. Addison Dorn and Nadia VanSlyke attend SCC's Beatrice Campus, and Brittany Korgie-Thomas is a student at the Lincoln Campus.
Speakers included Lincoln Mayor Leirion Gaylor Baird, Northeast Community College President Dr. Leah Barrett and a number of PTK students, including VanSlyke. The Loup City native played on the Storm volleyball team and was a resident assistant on campus. She was a Second-Team All-Academic All-American in 2021, and was on the Dean's List for three semesters. She plans to transfer to the University of Nebraska Kearney to study Elementary Education.
"My main goal after college is to become an educator and instill a love for school in the children I teach," VanSlyke said. "I chose to attend SCC because I wanted a school where I could play volleyball, continue my academics, and grow as a student athlete. SCC was one college that felt like home."
Phi Theta Kappa recognizes the academic achievement of college students and provides opportunities for its members to grow as scholars and leaders. Established in 1918, Phi Theta Kappa has a presence on almost 1,300 community college campuses in 11 nations.
-30-