SCC students Prep 4 Success
June 15, 2022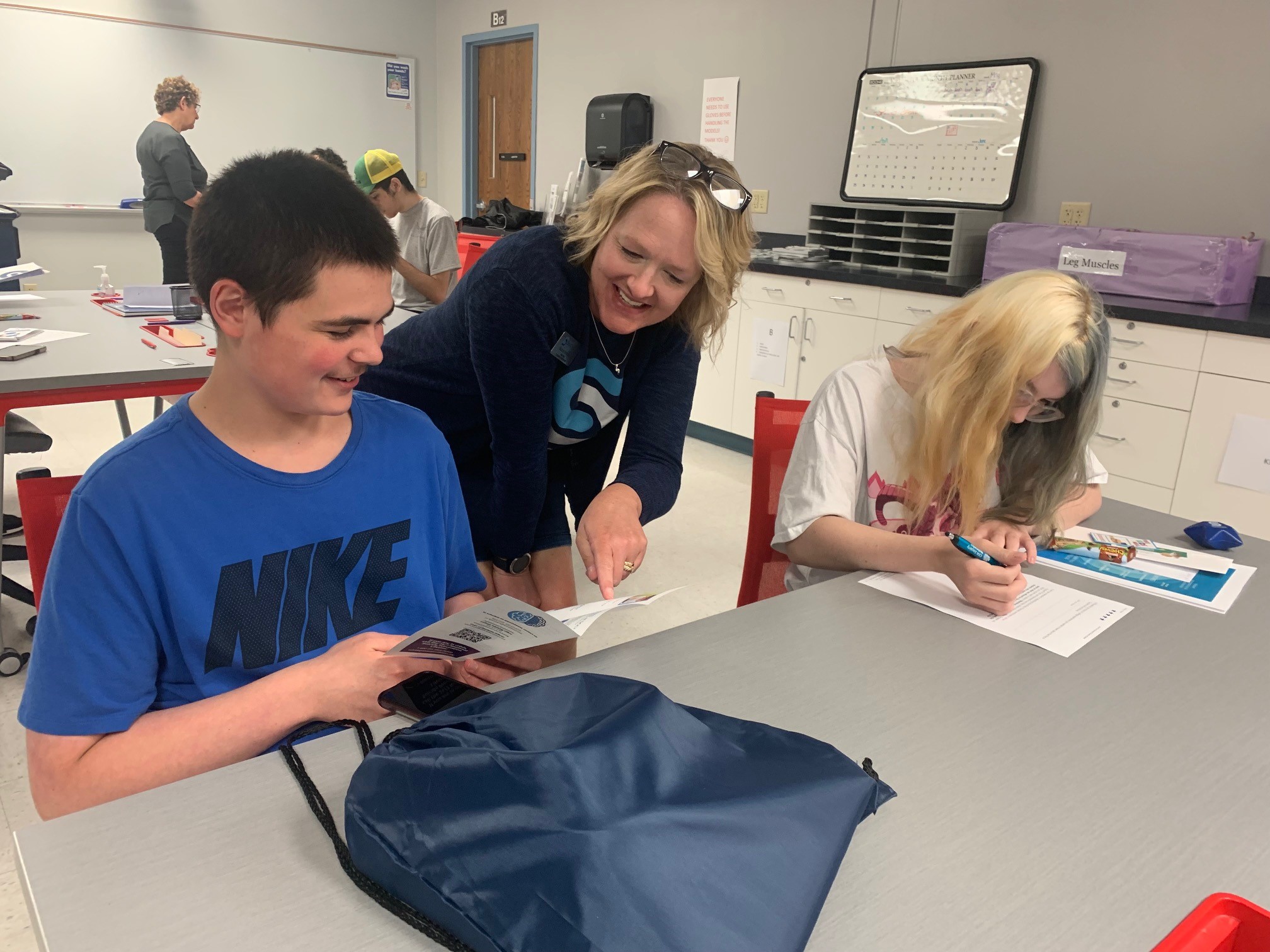 A number of Southeast Community College students are spending their summer getting an edge in the "Prep 4 Success" program put on by the Tutoring and Transitions Center at the College.
"The purpose of Prep 4 Success is to help new students get questions answered, meet new people and get prepared for classes this fall," said Shannon Brinkman, Director of Tutoring and Transitions. "The first day they filled out a survey of what they are most excited about and what they are the most nervous about when it comes to starting at SCC, and we are trying to address all of those things."
The program is designed for students to meet other students, work with academic coaches on various subjects, improve test scores and basically get a head start on college, while providing a fun, stress-free environment with activities, games and prizes.
"It helped me as I try to find my path, as well as where and how I can ask for help," said incoming student Daniel Troutt.
"I was afraid I was going to get lost," added Hailey Hale. "Prep 4 Success helped prepare me for college."
"We've loved getting to know the students," Brinkman said. "We also know it's important for some of the students to be working on their academic skills before starting SCC, and we enjoy helping them reach their goals and alleviate some of their stress in regards to college."
Prep 4 Success is free for Learn to Dream students, but anyone can enroll in it for a $20 fee. The Learn to Dream scholarship gives low-income students the opportunity to complete up to 60 semester credit hours at one of the Southeast Community College campuses in Beatrice, Lincoln and Milford, without paying tuition and fees.
The next two sessions are July 12, 14, 19 and 21, and August 1, 3, 8, and 10. For more information, contact Brinkman at sbrinkman@southeast.edu or 402-437-2718.