SCC Receives Need-Based Scholarship Funds from EducationQuest
October 13, 2023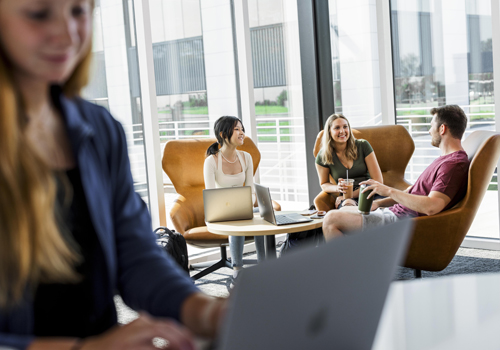 Southeast Community College is one of 30 Nebraska colleges and universities receiving scholarship funds from the EducationQuest Foundation for the 2023-2024 academic year. The Foundation distributed $1.57 million across the state.
"Access to higher education is a cornerstone of a prosperous and equitable society," said Eric Drumheller, vice president of grants and scholarships for the Foundation. "Scholarships are important in breaking down financial barriers, empowering deserving students to pursue their dreams, and fueling innovation and progress. By investing in scholarships, we invest in a brighter future for everyone."
The EducationQuest Scholarship Program was established in 1999 to provide funding for Nebraska undergraduate students who demonstrate financial need. Since the program began, the EducationQuest Foundation has awarded 28,000 scholarships worth more than $30.4 million. SCC received $108,300 for the 2023-2024 academic year and has received funding since 1999.
"We are so grateful for this partnership with the EducationQuest Foundation," said Michelle Birkel, executive director of the SCC Educational Foundation. "Their continued support makes a college education affordable for so many of our students. This past year, thanks to their investment, we gave 103 awards to 64 students. They are making an impact."
The SCC Educational Foundation was established in 1975 as a separate, non-profit, tax-exempt corporation whose purpose is supporting SCC's mission as a fundraising organization. This is accomplished by assisting students, staff and our communities through the development and wise use of financial resources. In 2022-2023, more than $2.5 million was awarded to more than 3,000 students by the Educational Foundation.
Jennifer Snyder
Communications Specialist
402-323-3393
jsnyder@southeast.edu