SCC-Milford hosting Careers in Manufacturing & Engineering Day
October 13, 2021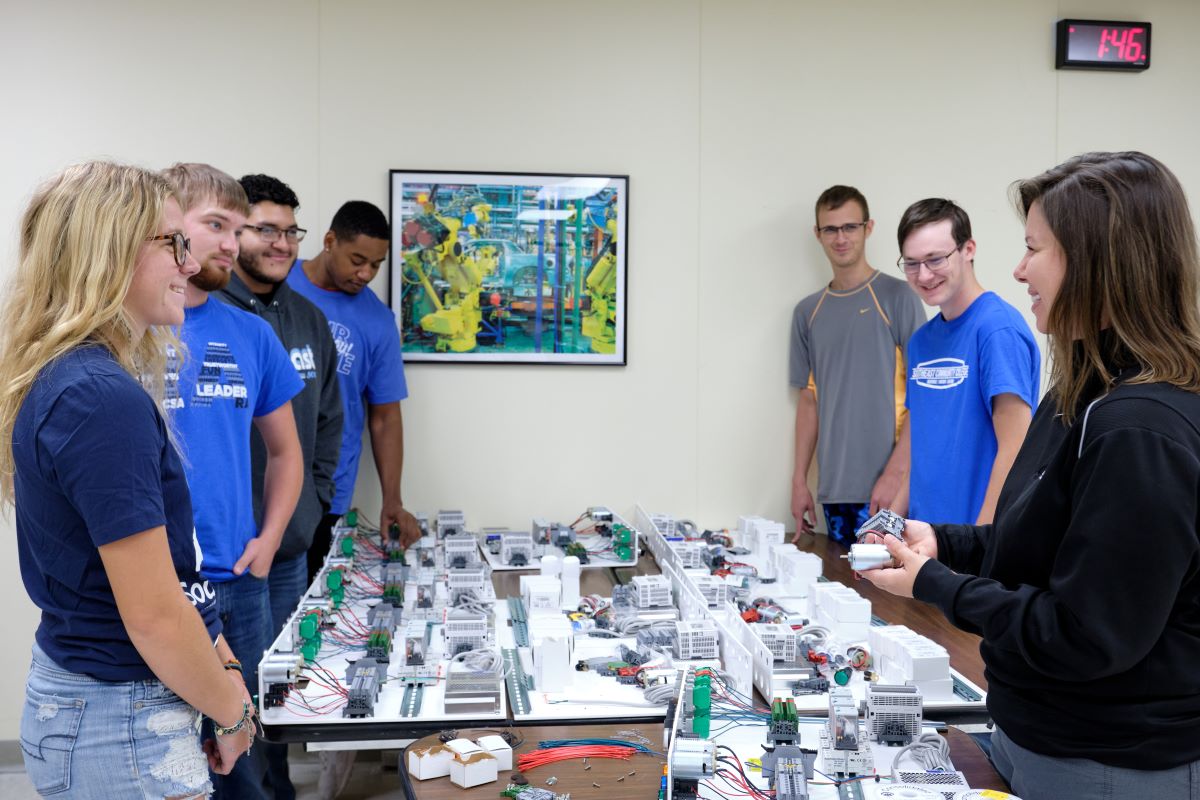 October is Manufacturing Month, and more than 150 students are scheduled to attend Careers in Manufacturing & Engineering Technologies Day Oct. 13 at the Milford Campus of Southeast Community College.
Students from more than 20 Nebraska high schools will participate in a variety of hands-on stations set up around campus. They will learn about several career fields via SCC programs that include Design & Drafting Technology, Electromechanical Technology, Electronic Systems Technology, Energy Generation Operations, Manufacturing Engineering Technology, Nondestructive Testing Technology, Precision Machining and Automation Technology, and Welding Technology.
Visiting students will participate alongside current SCC students, faculty and industry partners.
Manufacturing Month is a celebration of the industry's many contributions to local, state and national economies. It also builds awareness and excitement to today's youth about careers in manufacturing.