SCC Ford ASSET students working on electric Ford Mustang Mach-E
February 21, 2023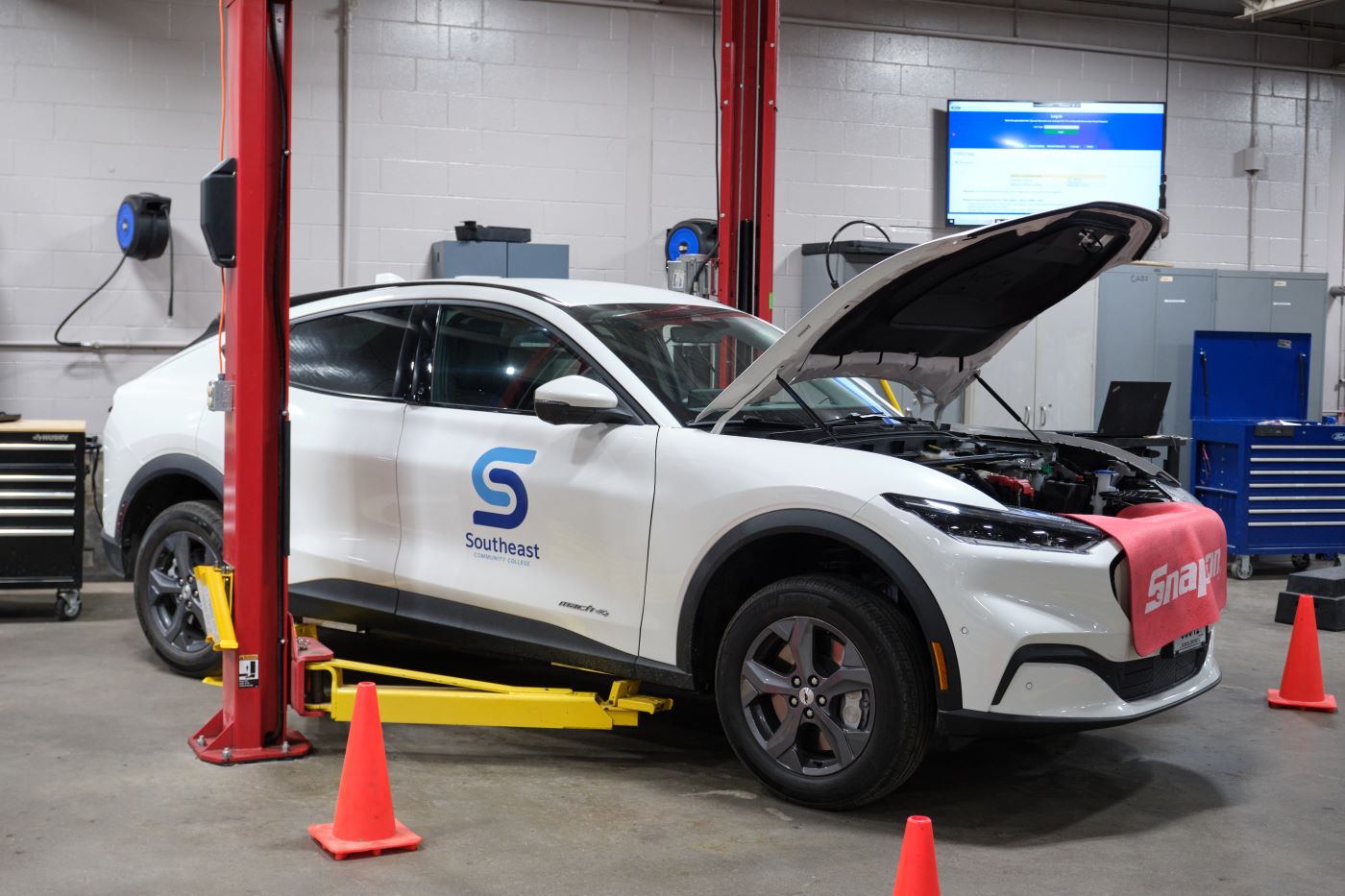 Southeast Community College's Ford Automotive Student Service Educational Training program recently received a 2022 Ford Mustang Mach-E and started learning how to train on it, by earning their certification.
The Mustang Mach-E is a fully electric car and retails for around $44,000 and up. SCC is one of only six ASSET programs in the country to train with this new technology. Students recently worked on the car battery, which sits underneath the vehicle.
"This helps our students to see and use the most advanced diagnostics and tools and will give them the skills they need to be the most successful Ford technicians in the dealership," said Mark Berggren, Ford ASSET program director.
For more on SCC's Ford ASSET program, click here: https://www.southeast.edu/fordasset/