SCC employees donate to worthy cause
December 17, 2021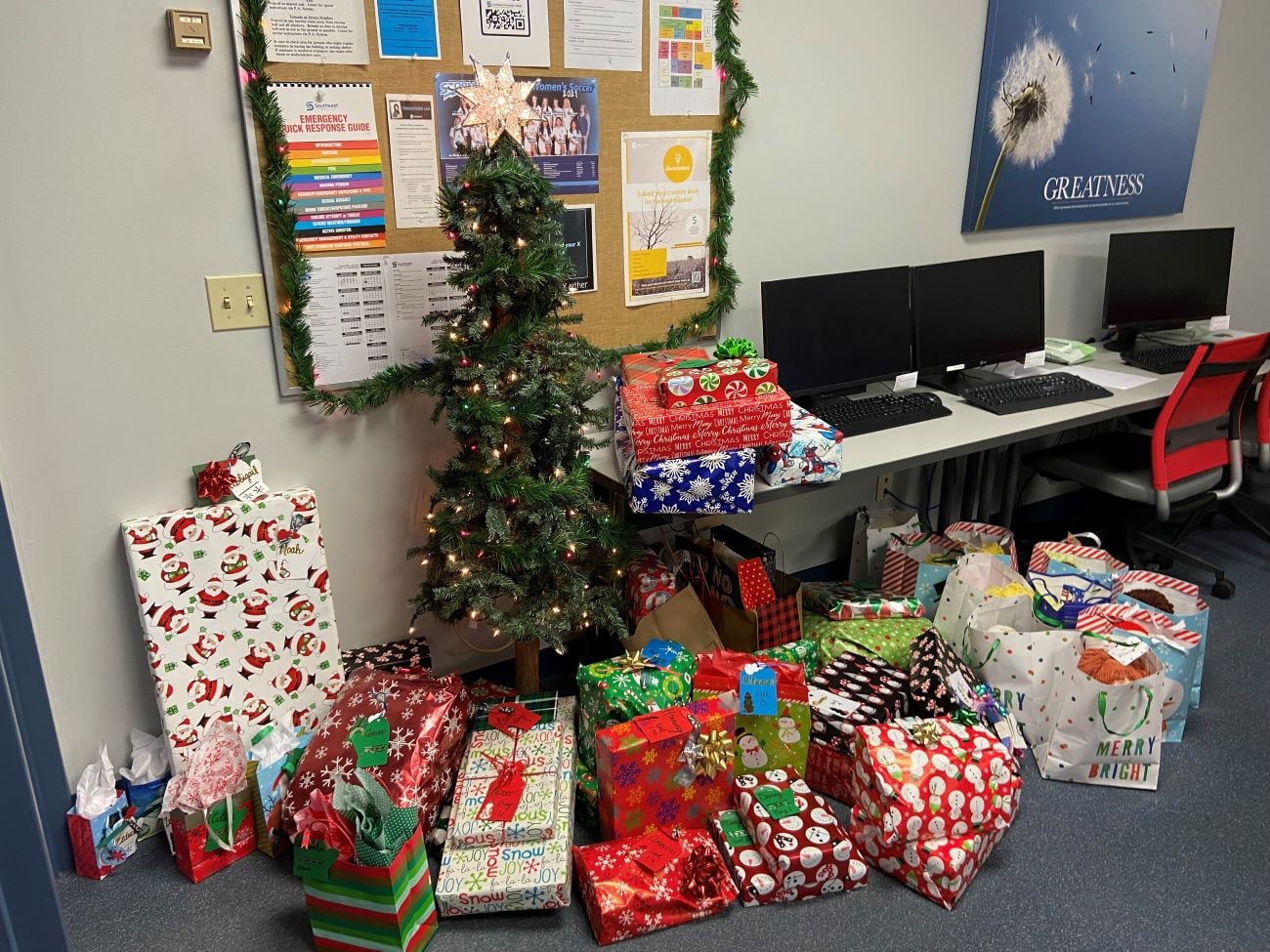 Close to 50 children will have a happier holiday this year, thanks to the generosity of Southeast Community College employees. A "Giving Tree" was put up at the Lincoln Campus for children of Transitions and TRIO students. This is the second year the Giving Tree event was held, and each year more and more employees contribute.
"Our Transitions and TRIO parents work so hard and do such a wonderful job juggling their studies and job in addition to taking care of their families," said Shannon Brinkman, director of Tutoring and Transitions. "The Giving Tree is our way to acknowledge these students' persistence and help them celebrate their achievements by bringing a little holiday cheer their way."
Tags with suggested gifts were on the tree for the past few weeks in the Transitions offices, and SCC employees were able to select a tag off the tree to purchase the gift, wrap it, and put it under the tree. The gifts were picked up on Friday, Dec. 17.
"I want to thank you for giving my child an opportunity to receive a toy this year," said Maria, one of the Transitions students. "Thank you for putting a smile on all of the children."
Brinkman said next year they hope to expand the Giving Tree to students in other areas of the College.
The Transitions team helps students improve their test scores and prepares them for college-level coursework. TRIO is a federally funded program helping students who are first generation, have limited income or are experiencing difficulties.