SCC Adds Program to Assist Industry
May 10, 2023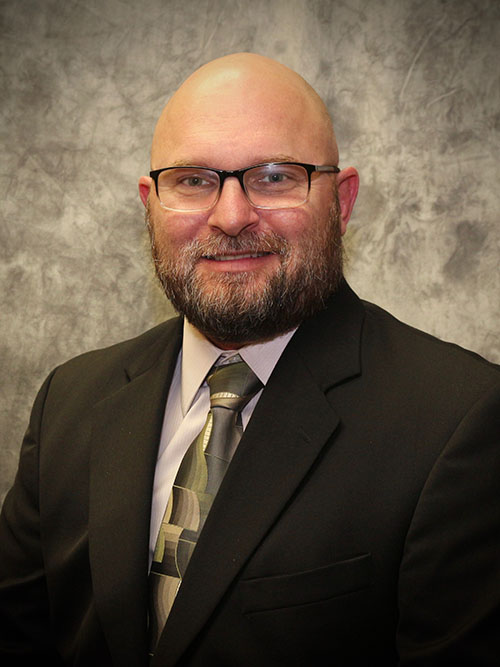 Career/technical programs at Southeast Community College strive to meet the needs of industry, and one of the latest additions is Concrete Construction Technician.
Students who successfully complete the program, located on the Milford Campus, will have a thorough knowledge and skillset related to project site preparation and safety; concrete forming, placing and finishing operations for vertical and horizontal concrete construction; mix design; and troubleshooting. They also will learn drafting and estimating skills.
Jereme Montgomery, who works in business development for Stephens & Smith Construction in Lincoln, said SCC's program is unique to the state of Nebraska.
"I don't know of any school in America that offers a Certificate, Diploma and Associate degree in Concrete Construction," Montgomery said. "This program is unique."
Montgomery also is a member of the program's Workforce Leadership Team, comprised of representatives from industry who are focused on ensuring that program curriculum aligns with industry standards.
"The biggest benefit to this new program is that it creates a pathway for students to formally learn skills needed in the concrete industry," Montgomery said.
Students will participate in program activities and projects affiliated with the American Concrete Institute, Nebraska Concrete and Aggregate Association, National Association of Home Builders, and the Associated General Contractors professional groups. Students will perform live concrete construction tasks throughout the year in the community, giving them valuable hands-on experience working with a wide array of variables.
Graduates can expect to find jobs that include concrete/masonry specialist, construction laborer, construction owner, project foreman, and as a skilled laborer.
"Depending on who you may talk to, there has always been a shortage of people in the concrete industry," Montgomery said. "This problem was amplified during the 2008 recession when we saw the lowest numbers of construction employees in 2011. Even though the concrete construction industry has increased its workforce since then, we are still in need of a skilled workforce."
SCC's program is designed for a variety of students, including those who just want to get a feel for the program. The Certificate is 14 credit hours and extends to the 26-hour Diploma. The Associate of Applied Science degree is 60 credit hours.
"The biggest incentives to enroll in the program are the opportunities that it provides," Montgomery said. "There will be plenty of scholarships and industry support for those who pursue this pathway. The concrete industry is hungry for new talent."Bottom of Form
Learn more at www.southeast.edu/concrete-construction.