Ribbon-Cutting Ceremony Set
April 17, 2023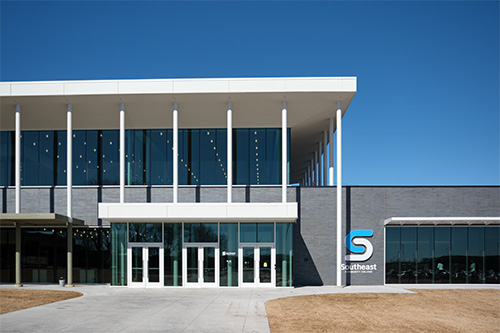 A ribbon-cutting ceremony is scheduled for April 28 to officially open the Student and Academic Support Center on the Lincoln Campus of Southeast Community College.
The ceremony will take place at 11:30 a.m., followed by tours of the new and renovated space. Refreshments will be available.
The project involved approximately 26,000 square feet of new construction and renovation of around 80,000 square feet of existing space.
Alley Poyner Macchietto Architecture was the architect for the project, and Boyd Jones was the Contractor. Both are Omaha-based businesses.