Noah Russell wins Bronze at SkillsUSA
June 30, 2022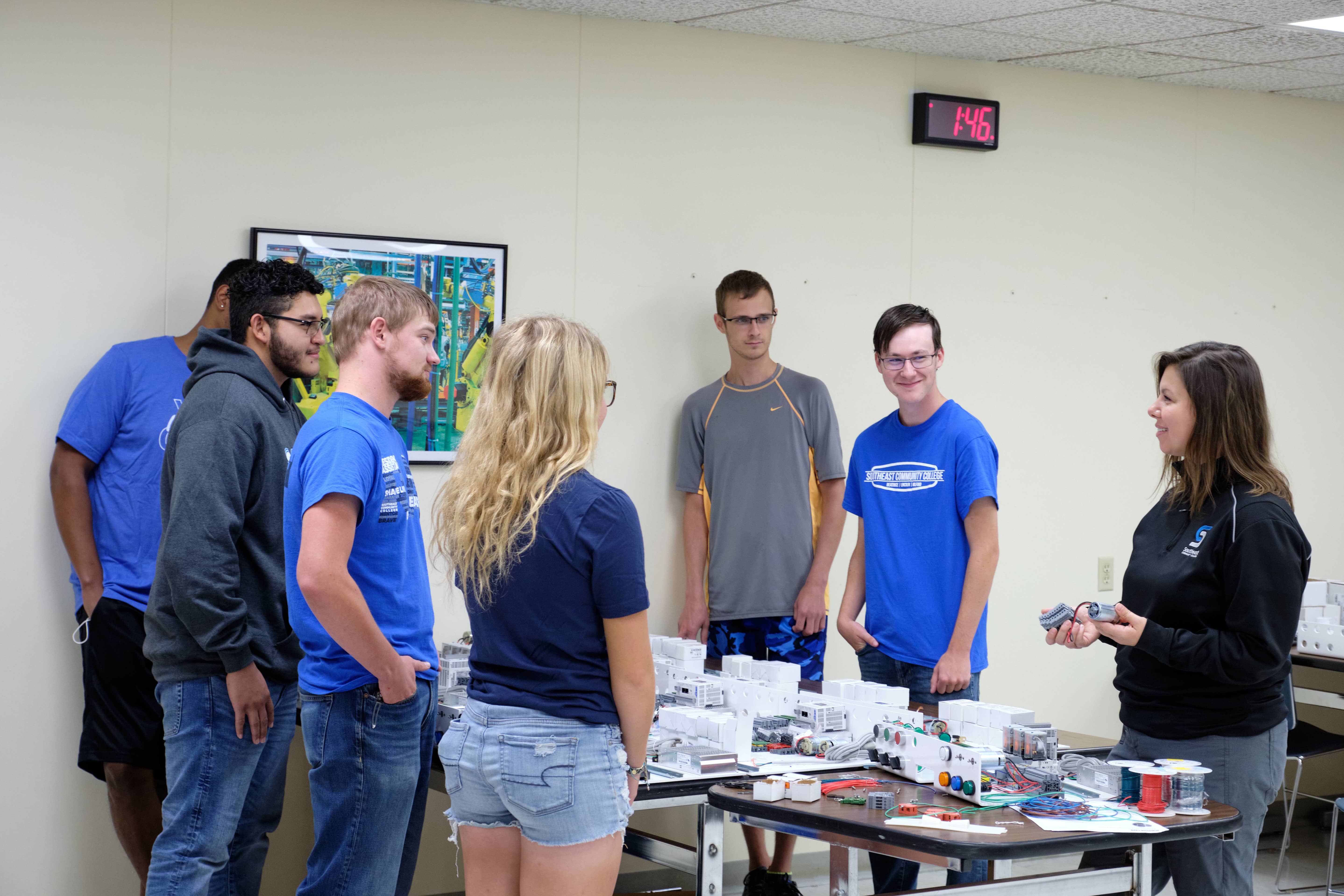 Lincoln, NE (June 30, 2022) - Noah Russell, a Manufacturing Engineering Technology student at Southeast Community College, won the bronze medal in the Technical Drafting category at the National Leadership & Skills Conference in Atlanta, Georgia, June 23.
Russell qualified for the SkillsUSA Championships by placing first in the same category at the Nebraska SkillsUSA conference in April in Grand Island.
"We take a written test that covers standards and stuff like that, different callouts, symbols and elements of drawing that you should know," Russell said. "Then you have the actual competition where they gave us a problem and a packet, and we create drawings from the packet. You try to make it as close to the master drawings. You 3-D model the parts and create 2-D drawings. Whoever gets most of it correct wins. It's a very long, draining day."
Russell, who is a drafting intern at Becton Dickinson (BD) in Broken Bow this summer, said officials are still working on evaluations and scoring.
"We had a debriefing on Friday to go over what most people missed on the test," Russell said. "I kind of got a general overview."
Manufacturing engineering wasn't Russell's first choice when he graduated in 2020 from Nebraska City High School. His heart was set on mechanical engineering at the University of Missouri-Kansas City.
"After a year at UMKC, I decided it wasn't for me," Russell said. "My brother went into the Land Surveying program at SCC and said I should go to SCC-Milford. I eventually settled on Manufacturing Engineering. I wanted to be more hands-on. It's one of the best decisions I've ever made. Going to Milford, I felt like I fit there. It felt right."
When he obtains his Associate of Applied Science degree in May 2023, Russell said he's not sure what's next for him.
"I'd like to go into something with drafting, but also something that's more hands-on," he said. "Half in the shop and half time designing stuff."
And he hasn't completely closed the door on mechanical engineering.
"If my company would like to help pay for a bachelor's degree in mechanical engineering, or some kind of engineering degree, that would be great," Russell said.
Other SCC students competed at nationals in diesel technology and commercial baking but did not place. Students from The Career Academy also competed in baking and engineering categories but did not place.