New Associate Dean of Arts & Sciences
January 29, 2021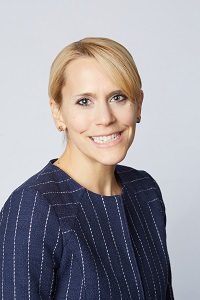 Dr. Courtney Bruntz is Southeast Community College's new Associate Dean of Arts & Sciences. She brings with her a wealth of higher education experience and a rich background in East Asian culture.
"I'm very excited to be at SCC and to be part of a dynamic community college," Bruntz said. "What I love about teaching is meeting each student where they are, and SCC is a remarkable institution that supports learners at all stages."
Bruntz received her bachelor's degree in Religious Studies and Speech Communications from Augustana College in Rock Island, Illinois. During this time she studied abroad in Japan, China, Hong Kong, and Taiwan.
"It was this experience that sparked a love and passion for studying Chinese religions, language and cultures," she said.
After graduation, she moved to Wuhan, China, to teach English at Central China Normal University. She then moved to California where she attended the Graduate Theological Union in Berkeley. She earned a master's degree in Cultural and Historical Studies of Religion, and a Ph.D. in Buddhist Studies.
Prior to SCC, she was at Doane University and established the Asian Studies program, led study abroad trips to China, and helped direct the Honors Program. She also taught at the University of Nebraska-Lincoln, Nebraska Wesleyan University and Oregon State University.
"I was attracted to SCC because of its commitment to students, plus the passion everyone at the College has for creating academic environments in which students thrive," she said. "I am excited to bring my enthusiasm and experience to such an excellent college."
Since Bruntz had lived in Wuhan, where the COVID-19 strain was first detected, she knew a lockdown in our country was imminent by hearing about her friends in that region who begun the process in February.
"My friends in China and Taiwan have, however, returned to 'normal' life, and did so by July," she said. "That also changes my perspective on things, knowing that so many locations have been able to return back to life pre-COVID."
In her spare time, Bruntz is an avid runner and likes to experiment with vegan cooking. Her husband Michael is a sportswriter covering Nebraska football, and they have a 2-year old daughter, Daphne. Her office will be located at the Lincoln Campus at 8800 O St.