Milford Outstanding Faculty and Staff
October 04, 2021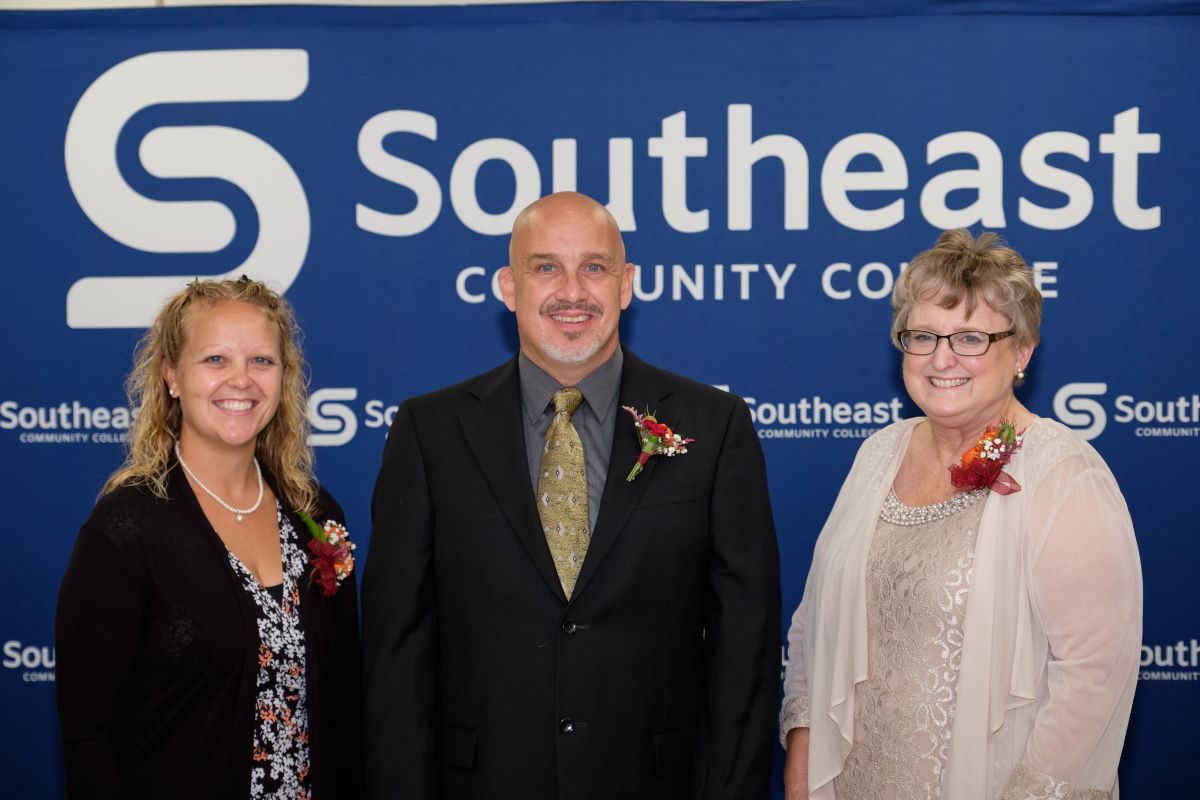 Southeast Community College's Milford Campus held its annual ceremony for Outstanding Staff and Faculty and Years of Service awards.
Kevin Uhler, program director for Auto Collision Repair, GM ASEP, Ford ASSET, MOPAR, and Professional Truck Driver Training programs, and Sheri Christensen, math and science instructor, received the Outstanding Faculty awards.
"I am honored and humbled to receive this award, Christensen said. "Teaching at SCC the past 24 years has been so rewarding. I really appreciate the recognition from my students and colleagues."
Sarene Friedli, administrative assistant, received the Outstanding Staff award.
"I truly enjoy coming to work every day," Friedli said. "Being recognized with the Outstanding Staff award for being who I am and doing something I enjoy is very humbling."
The Farmers & Merchants Bank of Milford presented plaques and $500 checks to the three recipients. The Farmers & Merchants Bank has been sponsoring this award since 1983.
The years of service awards are as follows:
45 Years
Donna Havener
40 Years
Bruce Spitser
35 Years
Cloy Stutzman
30 Years
Mike Stalker
Randy Williams
25 Years
Joy Steckly
Shelly Tolle
20 Years
Doug Meyer
Keith Tempel
Jeannette Masters
Jim Davenport
Craig Shaw
15 Years
Karl Eickhoff
Jon Kisby
Cory Scott
10 Years
Tammie Lang
David Madcharo
Stacy Riley
5 Years
Joshua Beck
Michael Bergwell
Misty Griggs
Chuck Hansen
Toby Oglesby
Ann Schlueter
Elizabeth Steinhour