Men's Golf Team heading to Nationals
May 07, 2021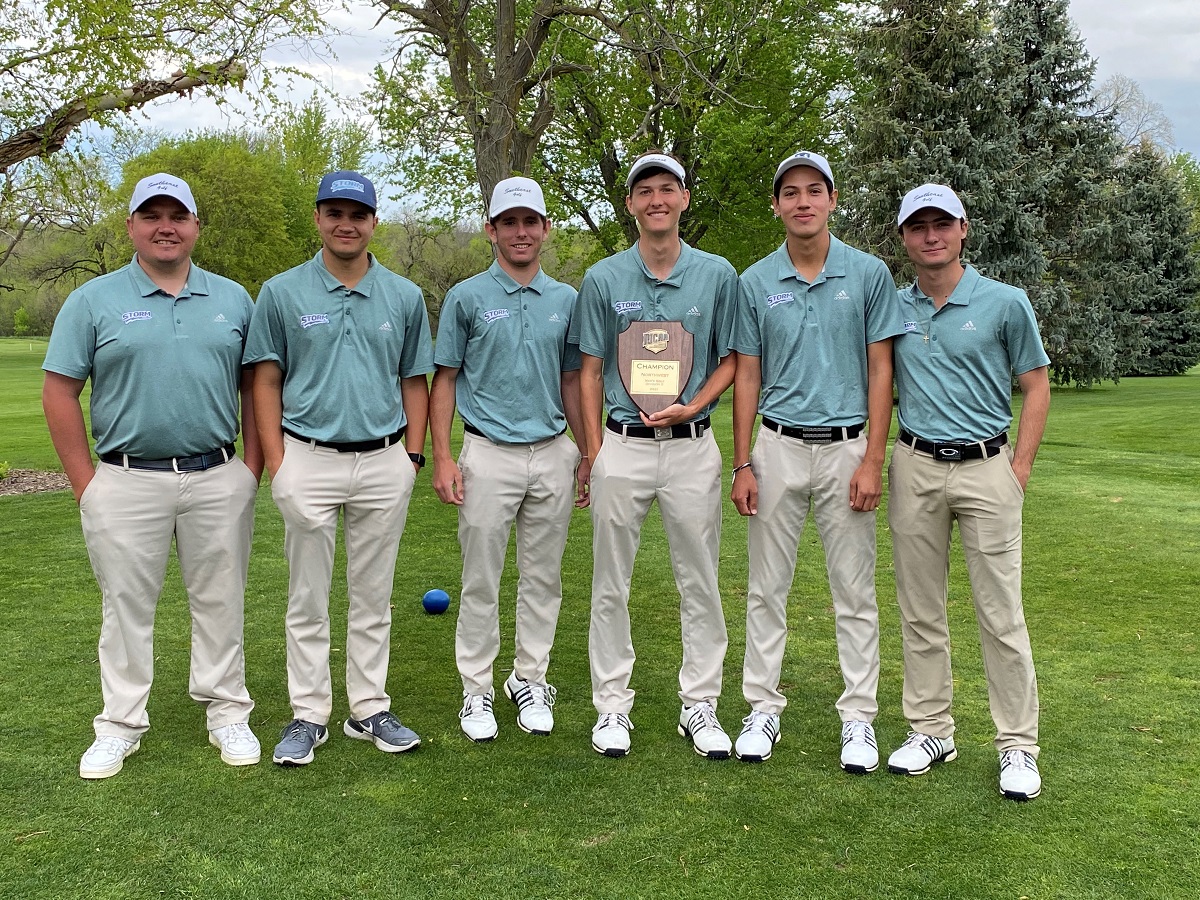 Once again, the SCC Storm Men's Golf team is heading to the National Tournament. The Storm won the Region IX Tournament in York earlier this week. SCC's final score was 885, while Central Community College totaled 1052. They will head to Indiana, May 18-21 to compete in the NJCAA DII National Championship Tournament.
"I'm excited to have qualified for our 16th straight national tournament," said Calvin Freeman, Storm Head Golf Coach. "It's been a challenging spring weather-wise, but hopefully as the weather warms our scores will drop. The guys will be ready to peak at the national tournament in hopes that we can come home with a solid finish."
The NJCAA National Tournament will be held at the Swan Lake Resort in Plymouth, Indiana. Freeman said the team is looking forward to this next challenge, especially in light of not playing last year.
"They've worked extremely hard and have lost an entire season due to COVID-19, so we're chomping at the bit to see how we match up with the top teams in the country."
The following scores are from the Region IX Tournament:
Individual Results:
Geronimo Narizzano, SCC: 70-72-73 – 215
Allan Osornio, SCC: 74-75-69 – 218
Ander Ibarra, SCC: 75-76-74 – 225
Andrew Paquette, SCC: 77-74-80 – 231
Joshua Norris, SCC: 78-79-76 - 233
-30-