Longtime Lincoln Campus employee retires
February 03, 2021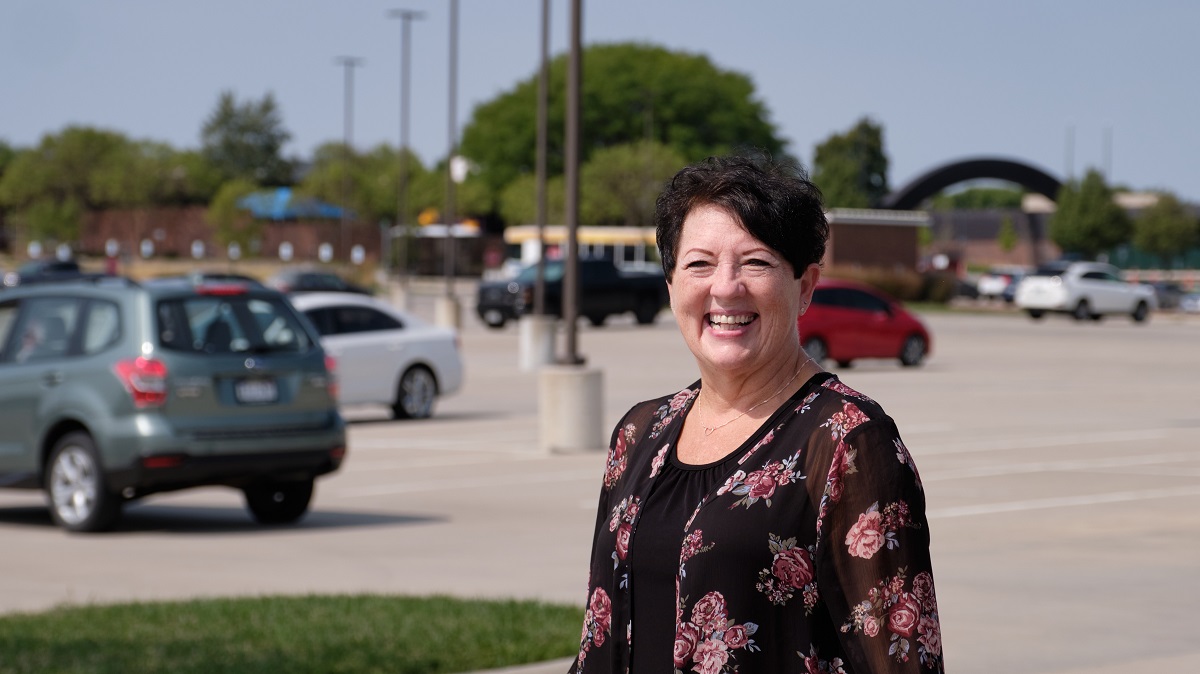 In the 45 years Karen Bonczynski worked at Southeast Community College, she held a number of roles and met many lifelong friends. Not even a worldwide pandemic could keep people from wishing her well. During her drive-through, socially-distanced retirement farewell in the SCC parking lot last September, a steady stream of vehicles drove through to say goodbye in person.
"I will miss the people the most," she said. "I have made so many friends who have become part of my family circle. I will miss the daily interactions with faculty, staff and students."
When Bonczynski started at SCC in 1975, she was a secretary at the Campus Office in the old Whittier Junior High School in Lincoln. The Campus Office moved to 56th and South Street, and eventually, in 1979, to the current location at 8800 O St. By the time she retired she was the Executive Administrative Assistant to the Lincoln Campus Director.
"I have worked in the Campus Office all of my 45-plus years at SCC," Bonczynski said. "I worked with four great bosses: Robert Glenn, Jack Huck, Jeanette Volker, and Bev Cummins. I basically grew up at SCC, and each of them taught me a lot. I have no regrets and loved being a member of the team at SCC."
Huck, former SCC president, worked with Bonczynski for 39 years. He said she had a strong work ethic, which came from being part of a large family. She grew up in Dwight and is one of 15 children. She also has a twin sister. He remembers that she was always willing to pitch in when someone needed help.
"She was the ultimate team player and therefore her teammates (others at the College) would always turn to her when they needed something," Huck recalled. "Whether it was knowing an answer, providing some assistance, explaining a process, listening or just being a friend, Karen was always available. I think that is the ultimate definition of a 'go-to' person."
Bonczynski graduated from Raymond Central High School in 1973 and received her secretarial certificate in 1974 from Job Corps, a federally funded program teaching young people the skills they need for lasting employment. She started at SCC in 1975 and never looked back.
"I'd like to leave a legacy that I was always committed to being helpful and friendly to all that I came into contact with," she said. "My years of service speak for themselves, and I have no regrets working the past many years at SCC. It will always and forever hold a special place in my heart."
Now that she's retired, Bonczynski is looking forward to sleeping in, organizing her house and doing all the things she never had time to do before, such as taking some fun adult education classes at SCC. She and her husband David have five children together: Kari, Kristin, Chelsy, Tyler, and Isaac and three grandchildren.