SCC Announces Employer Partner Signing Day with Kawasaki
November 08, 2023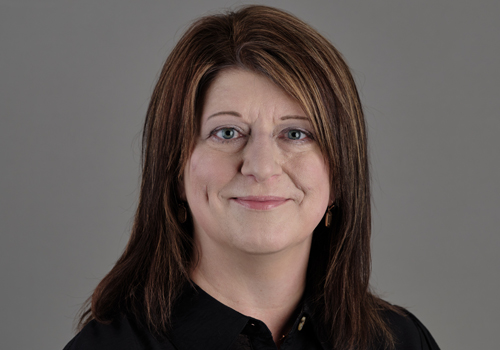 The Southeast Community College Apprenticeship program announces a partnership with Kawasaki Motors Manufacturing Corporation. An Employer Partner Signing Day to celebrate this collaboration will be held at 1 p.m. Wednesday, Nov. 15, in Room 245 at the Eicher Technical Center on the SCC Milford Campus. This celebration coincides with National Apprenticeship Week, which is celebrated Nov. 13-19.
"I'm excited for this new alliance between Kawasaki and SCC in our Registered Apprenticeship Program and I can't wait to celebrate this partnership in workforce development," said Connie Russell, SCC apprenticeship director. "Together, we're not just shaping careers; we're crafting a brighter future for our community, one apprenticeship at a time."
Kawasaki is the first employer to utilize SCC's apprenticeship program by signing on seven employees to upskill in Electrical & Electromechanical Technology (5); Heating, Ventilation, Air Conditioning & Refrigeration Technology (1); and Professional Truck Driver Training (1), all programs at SCC-Milford. Jim Townsend, corporate manager of safety/training and development/wellness at Kawasaki Motors Manufacturing Corp., U.S.A., sees this partnership as an investment in a stronger, more skilled workforce and a bright future for Kawasaki.
"Our collaboration with Southeast Community College's Registered Apprenticeship Program has proven to be a remarkable journey for both Kawasaki and our dedicated employees. This partnership not only enhances our workforce's skill set but also fosters a culture of continuous learning, safety, and professional development," Townsend said. "It's a win-win situation that underlines our commitment to growth, excellence, and the well-being of our team."
SCC received $4.8 million in American Rescue Plan funds in 2022 from the city of Lincoln to create a work-based learning center which includes the Registered Apprenticeship Program. This program meets the needs of both employers and job seekers by allowing individuals to earn a salary while they learn, gaining skills and knowledge in the classroom and on the job. Additionally, an apprenticeship offers employers the chance to strengthen and build their workforce by providing a high-quality talent pipeline.
Learn more: https://www.southeast.edu/current-students/apprenticeships/index.php
Jennifer Snyder
Communications Specialist
402-323-3393
jsnyder@southeast.edu