Ibarra welcomes visitors to SCC
June 10, 2022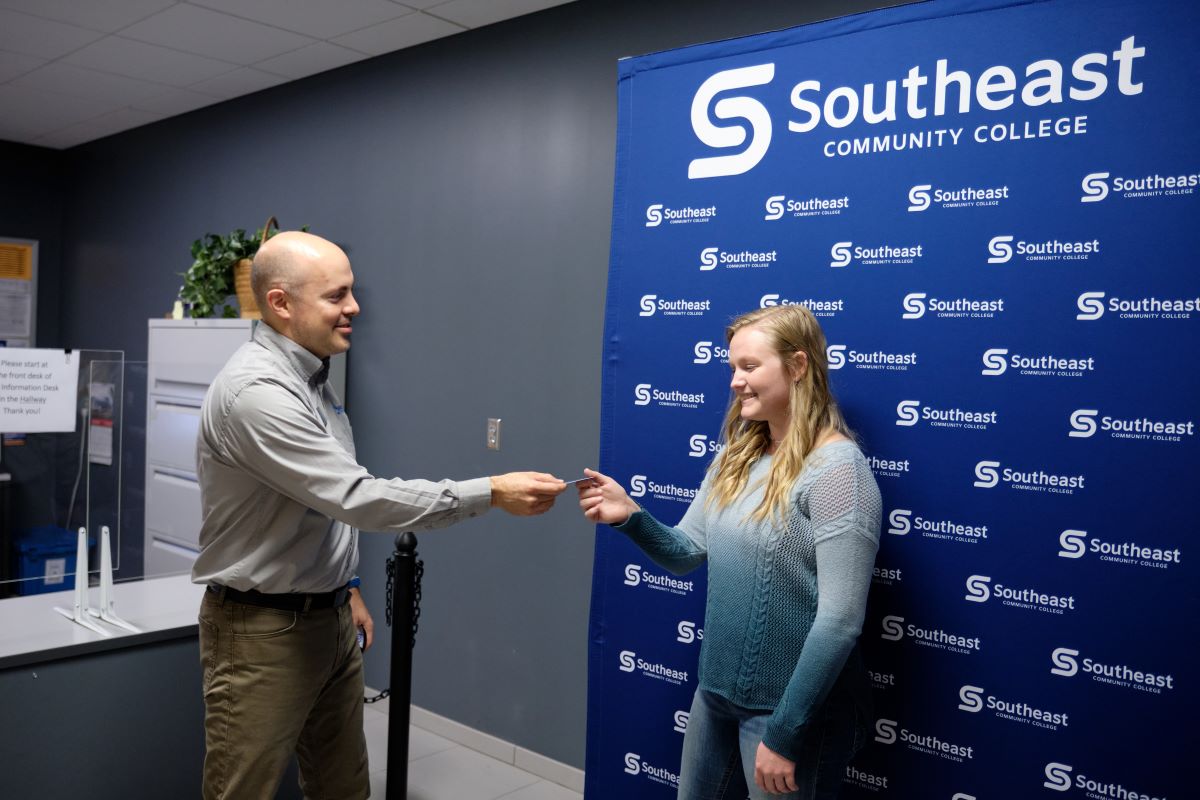 When guests and visitors enter Southeast Community College's Lincoln Campus, they are often greeted by the friendly face of Shannon Ibarra, who works in Student Affairs at the Information Desk. Since there is a lot of construction going on, Ibarra isn't as front and center as he usually is, but he's still a continuing presence on the campus.
"It has been mildly challenging navigating the construction projects on campus, but anytime there is change at SCC it is a sign of growth and positive change," Ibarra said. "I look forward to future projects that will provide students with an enriching educational experience."
Originally from Northern California, Ibarra earned a degree in Culinary Management from the Oregon Coast Culinary Institute in 2005. He then moved to Nebraska to be closer to his brother who was stationed at Offutt Air Force Base in Bellevue. His brother's wife worked at SCC's cafeteria and told him about a bakery position at the College. He was in the bakery for 15 years until he moved to his current position as the Campus/Student Affairs Administrative Assistant. He operates the switchboard and assists the public, students and staff from his post at the Information Desk.
"The thing I enjoy most about my job is connecting with students and staff," he said. "It's fulfilling being able to assist people in little ways on their path through the college experience."
Ibarra went on to earn his bachelor's degree in Marketing Management from Bellevue University in 2011. In his spare time he enjoys listening to all kinds of music, running, hiking and biking and spending time with this wife, Brianne, and three children, Kellen, Gabriella and Sebastien.
"My future goals are to possibly go back to college for a master's degree and to see my children attend Southeast Community College to realize their passions and future careers," he explained. "I would also like to travel abroad in the future with my wife."
While he does miss the Pacific Northwest, he enjoys raising his children in Lincoln and working at SCC.
"I never imagined I would call Nebraska home, let alone have more to do out here than where I am from," he said. "This truly is a wondrous corner of the Earth."