Fall Commencement is Dec. 16 at Pinnacle Bank Arena
December 13, 2021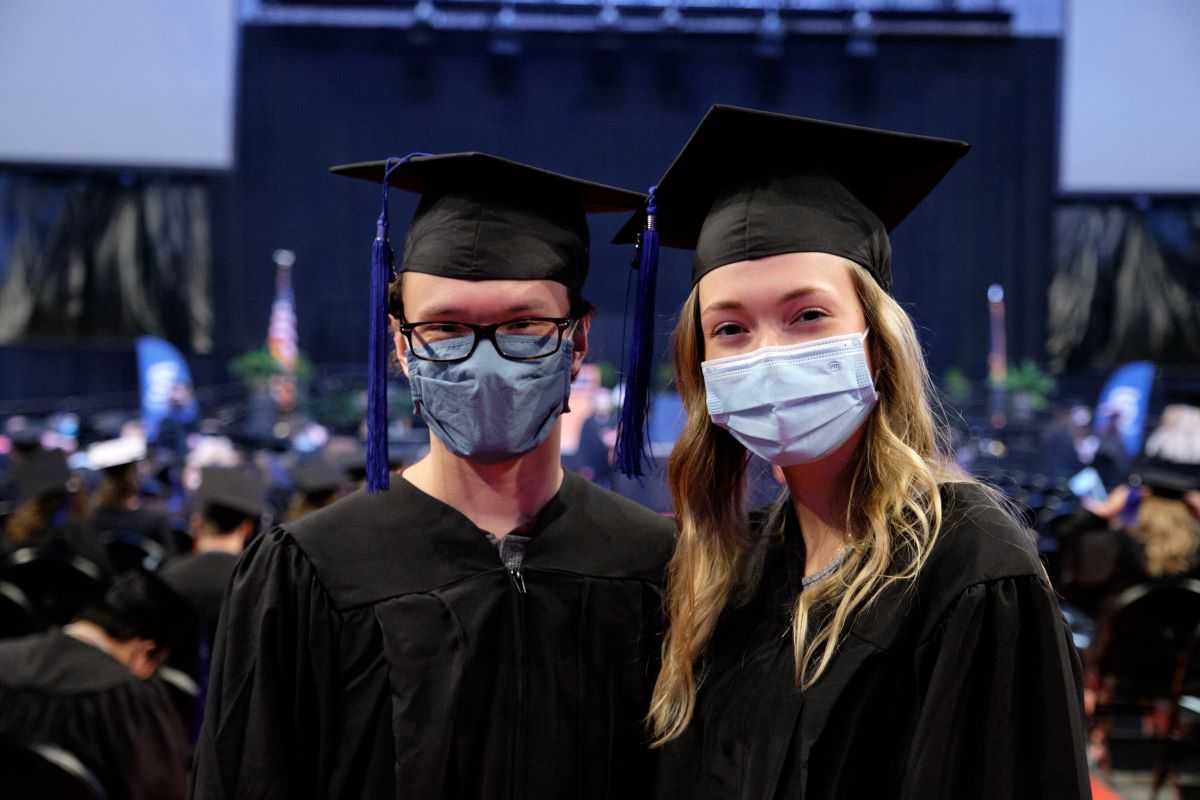 More than 400 Southeast Community College students will participate in fall commencement exercises at 6:30 p.m. Thursday, Dec. 16, at Pinnacle Bank Arena in Lincoln.
Summer 2021 graduates also were invited to participate in the Dec. 16 ceremony, bringing the total of summer and fall graduating students to 750 representing the Beatrice, Lincoln and Milford campuses.
"Southeast Community College is excited to hold a December commencement ceremony this year as the pandemic prevented us from doing so in December 2020," said Nancy McConkey, administrative director of Registration and Records. "We are pleased to be able to provide a safe environment this December in compliance with the local Directed Health Measures so we are able to celebrate with our graduates."
Patrick Bourne, a 1984 SCC alumnus, is the featured speaker. Bourne graduated with an Auto Body degree and worked for six years in the auto business before he went back to college and then law school. He also served as a state senator for two terms, representing the Eighth District in Omaha. He now works in the insurance industry. He is an example of the many paths one can follow after graduating from SCC.
"I never considered going anywhere else," he said about his time at SCC. "It was just a great experience."
Everyone over the age of two will be required to wear a mask during the ceremony. Directed Health Measures will also be followed. Only clear bags will be allowed at Pinnacle Bank Arena, as well as small clutch-sized purses. Pictures will be allowed after the ceremony is complete.