Culinary students do their part for Earth Day
April 21, 2022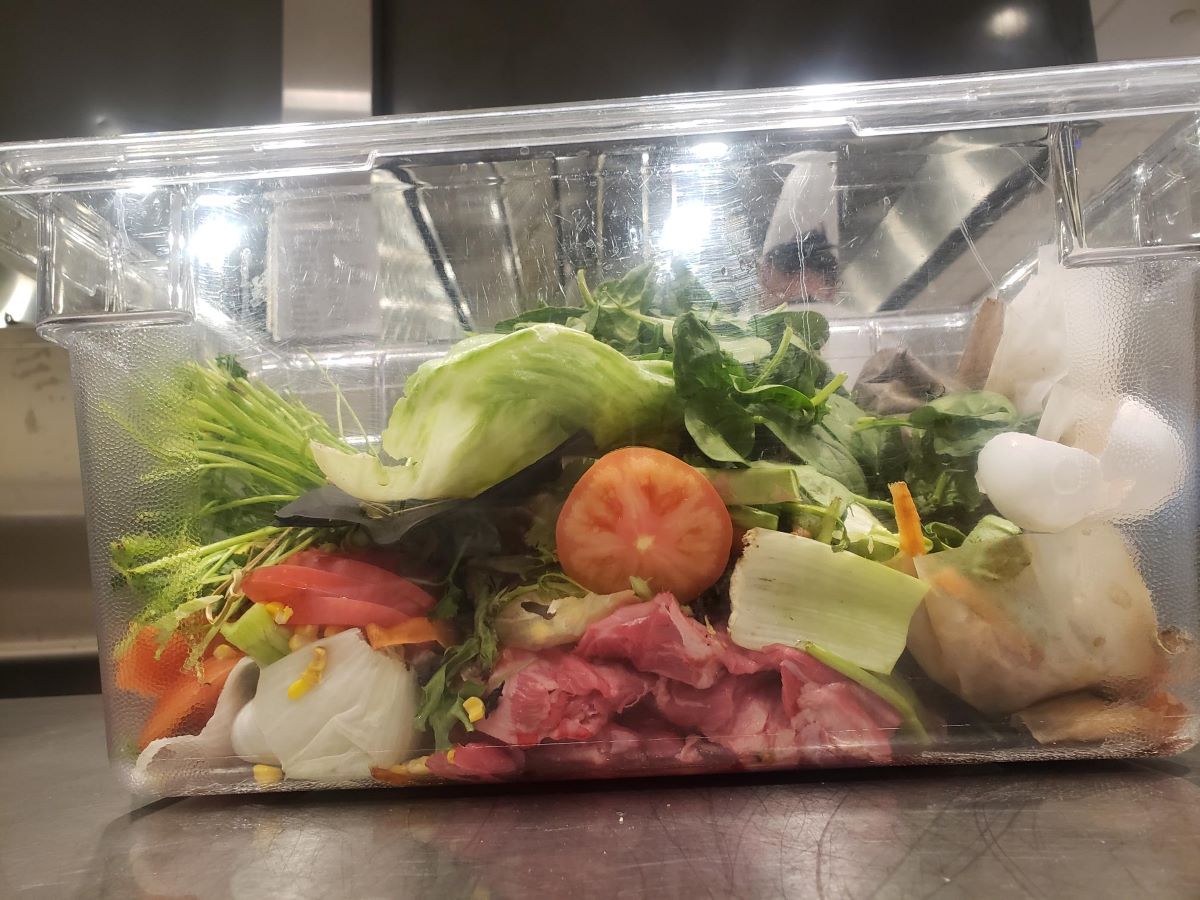 Students in Southeast Community College's Culinary/Hospitality program are helping to save the environment by composting all of the food waste that comes in and out of the classroom labs and the student-run Course Restaurant.
"In an industry that has a lot of waste, it is nice to know that I am doing my small part to help make a change," said Natalie Barrett, Culinary/Hospitality student.
"I love that we compost at SCC!" added Kiera Lococo, another student. "Composting is one of the ways I try to be conscious of my carbon footprint, along with recycling and buying local produce."
"We strive for sustainability in our program and have been doing that when it comes to purchasing our produce and meats from as many local vendors as we can, and recycling as much as we can in our labs and in the restaurant and coffee shop," said Rob Epps, program director. "The next step was composting, really looking for more ways to be as sustainable and responsible as we can."
Students use designated containers in the classrooms for the compost, which is taken to the collection bin outside. All raw foods, including meat, vegetables, egg shells, tea and coffee grounds, fish bones, paper products, waxed cardboard, and untreated bamboo and wood are able to be composted.
"I was excited to implement composting into our program to help increase our students' sustainability awareness," said Angela Cheever, Course Restaurant manager. "It is my hope that as our graduates enter the workforce they will encourage other businesses to focus on implementing their own sustainability efforts."
Eventually compost is turned into dark soil, which can be sold to farms or gardeners for landscaping. Benefits of composting include adding nutrients to the soil, recycling waste, reducing landfill waste, and reducing the need for chemical fertilizers.