Checks totaling $15,000 presented to SCC during November BOG meeting
November 16, 2022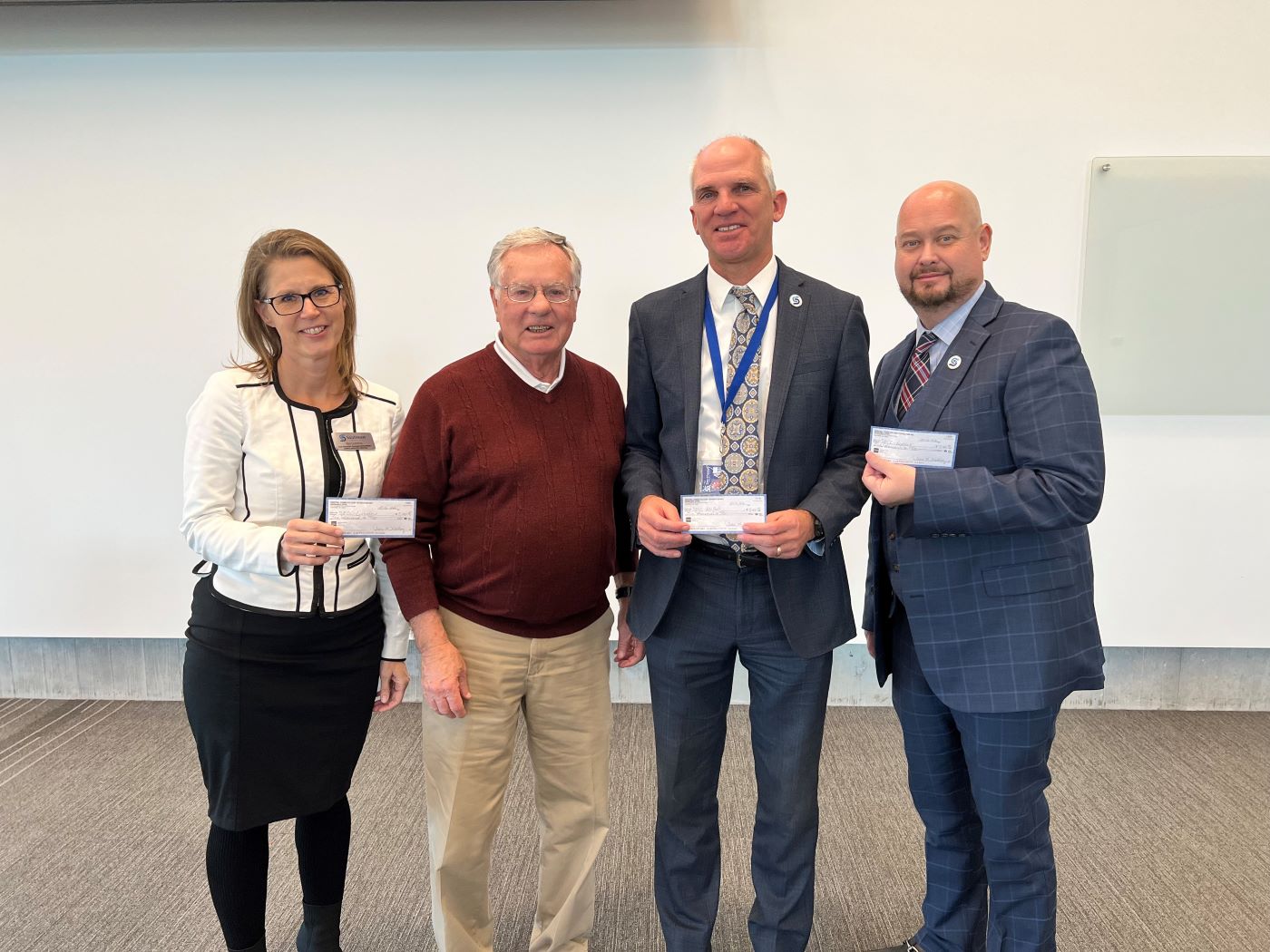 Southeast Community College received three checks totaling $15,000 on Nov. 15, proceeds from the 31st annual Wells Fargo Nebraska Open golf tournament held Sept. 8-11 at Elks Country Club in Columbus.
Nebraska Public Power District Board of Director Gary Thompson presented the checks to Brett Bright, Beatrice Campus executive director; Bev Cummins, Lincoln Campus executive director; and Dr. Paul Illich, SCC president, during the November meeting of the SCC Board of Governors. Ed Koster, Milford Campus executive director, was unable to attend. Each of SCC's Beatrice, Lincoln and Milford campuses will receive $5,000 to go toward their scholarship funds.
Proceeds from the annual tournament have surpassed $1.8 million in scholarship money for students attending five community colleges within NPPD's service territory over the past 31 years. SCC has received approximately $350,000 from the tournament since it began. This year's proceeds totaled $75,000 divided equally among the five schools.
Endorsed and administered by the Nebraska Section of the PGA and the Nebraska Golf Association, the tournament is coordinated by the NPPD and has been held at the Elks Country Club in Columbus since 1992.