Brazilian soccer player adjusts to life in the U.S.
December 17, 2021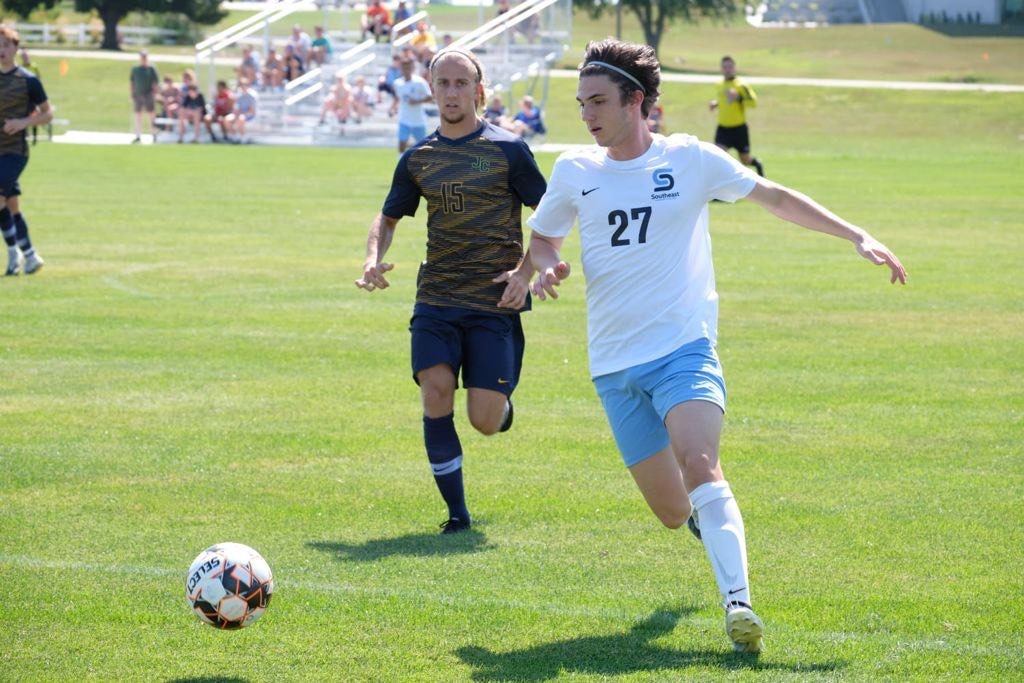 Luigi Piccoli has been playing soccer since he was 3 years old. His first article of clothing as a baby was a shirt of a Brazilian soccer team. He can't imagine doing anything else.
"I can't tell one day of my life that I wasn't involved with soccer, playing, watching, video games, searching," he said.
Piccoli just finished his first season playing for the Southeast Community College Storm men's team in Beatrice. Originally from Curitiba, Parana, in the south of Brazil, you could say Beatrice is a night and day difference from where he grew up.
"My hometown has more than 1.5 million people, so coming here was a big change for me, but the people here are really friendly and help me a lot of the time," Piccoli said. "Especially for living in a small town, we need a ride to do everything, and the people here helped a lot."
The Storm soccer team is very diverse, with players representing eight countries on the roster. Head Coach Alex Scheuler said they all help each other as they work together on and off the field.
"Luigi has adapted by learning the ways to communicate on the field with his diverse teammates on the SCC team, along with adapting to the very physical style of play in the U.S.," Scheuler added.
Scheuler was one of the reasons Piccoli chose SCC. He was living in Canada at the time he communicated with Scheuler through a scout. He knew he wanted to play in the United States, but wasn't sure where he would go.
"I started to talk with a few colleges, but coach Alex was super nice and helped me a lot through this hard process and for that, I want to play here for him," he said.
The freshman forward is studying business at SCC and is proud to be part of a young soccer program. He hopes to accomplish more next season.
"Since soccer here at SCC is really new, we made a lot of first accomplishments," he said. "Our first win in program history was unforgettable, and as a personal accomplishment, my first goal in the second game of the season will be in my mind as well. And academically the teachers here are really good, and I'm learning a lot with them."
As for his future, Piccoli hopes to transfer to a Division I or II school and keep playing soccer. Beyond that, he's not certain. But he does know that soccer will be part of his life for a long time. Meanwhile, SCC will always be part of his legacy.
"It's great to feel part of something new," he said. "We are building something great here, and I know that this team will be in the history of SCC."
The men's soccer team finished with a 7-8-1 record this season, a marked improvement from last year's 0-13 record.