Beatrice alum has new lease on life
September 06, 2022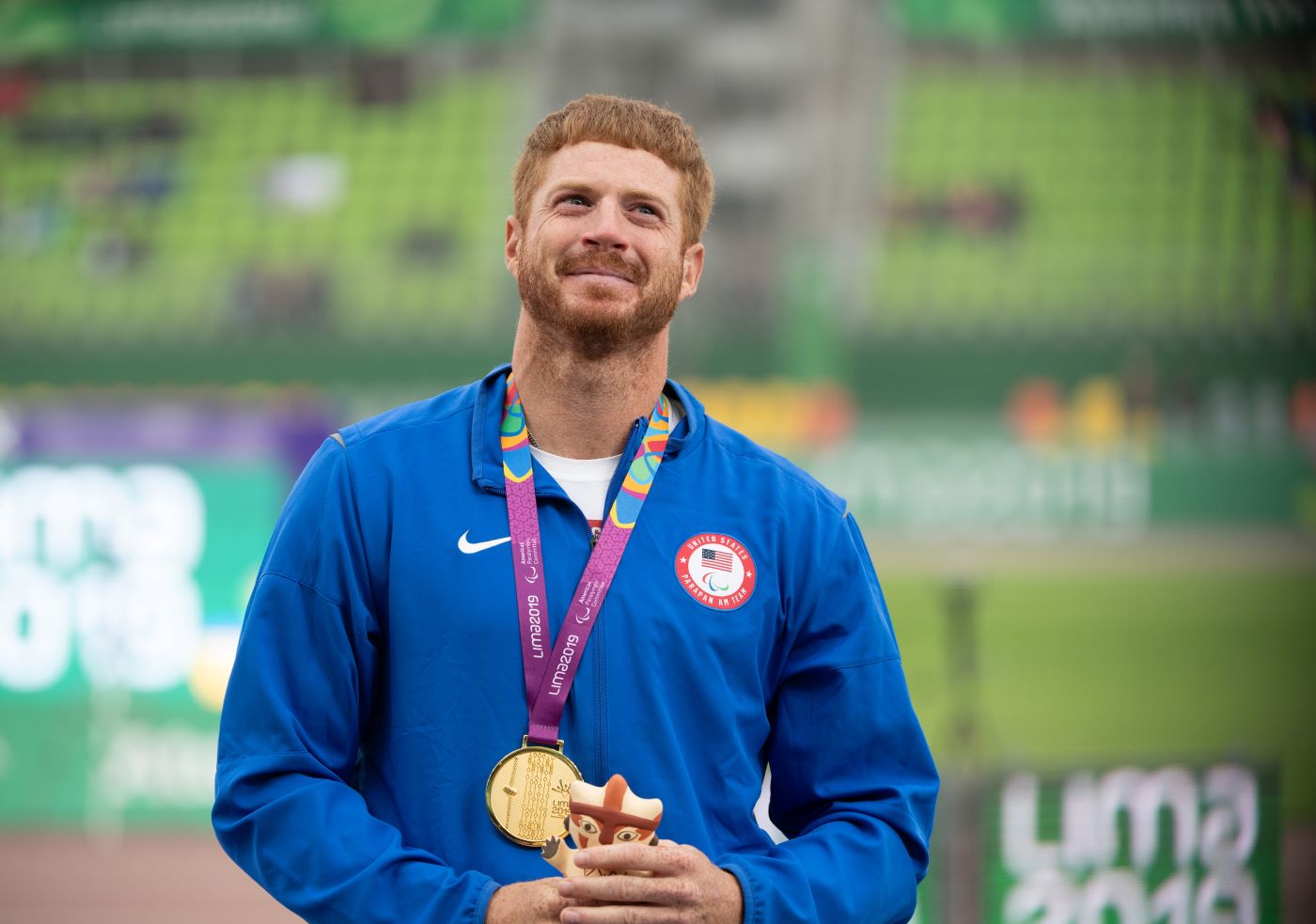 When Kevan Hueftle lost his foot in a 2005 hunting accident, he went through a lot of challenges, including depression, alcoholism and weight gain. But eventually, those challenges were what he needed to get to where he's at today.
"It's the best thing that ever happened to me," he said.
Hueftle grew up in Eustis and attended Eustis-Farnam High School, where he ran track. He later attended the University of Nebraska at Kearney for one year and dropped out. One day in 2005 while hunting, he accidentally shot his foot. He spent 13 days in the hospital and underwent five surgeries. Doctors wanted to amputate his foot the night of the accident, but he wasn't ready. Eventually, after doing his own research, he made the decision to amputate and get a prosthetic for his left leg below the knee in 2006.
"I was dealing with a lot of pain, so for seven to 10 years I was basically a functioning alcoholic," he said.
It wasn't always easy finding a prosthetic foot that fit and was comfortable. But nevertheless, during that time he managed to earn a degree in Diversified Agriculture from SCC's Beatrice Campus. Growing up on a ranch in Eustis, he wanted to make sure this was the right career path to take.
"I thought it was important to get away from the ranch and make sure I wanted to do that for a living," he recalled on deciding to attend SCC.
He enjoyed his time at the campus with the hands-on classes. And since he was an older non-traditional student, he enjoyed being the one that others came to for advice and guidance. He recalls having close relationships with the instructors and still keeps in touch with many of his fellow classmates.
"I was older than the other students, and since I was already doing a lot of those things we were learning about (on his family farm), a lot of it was kind of a leadership role for me," he said.
Fast forward to 2015, where he attended a wedding and didn't have any alcohol during the reception. That was the moment he decided to become sober, and he hasn't looked back since.
"I decided I'm done," he recalled. "It hasn't been easy for sure."
Next up would be his journey back to fitness and running. As a high school track athlete, he missed the competitive nature of the sport and decided that he could incorporate it back into his life as a para athlete.
"I looked at the running times in the Paralympics and I thought I could do that," he said. "I don't have any talent, but I'll outwork anyone on any team."
He started to train, and in 2017 he joined Team USA. In 2019 he made the 2019 Parapan American Games in Lima, Peru, and won gold in the men's 100-meter race and the silver in the 200-meter race. Only a few months later he traveled to the World Para Athletics Championships in Dubai and won the silver in the 100 and placed fourth in the 200.
Hueftle has four prosthetic legs, one for everyday life and three for running. He finally found a prosthetist in Seattle, Washington, who changed the trajectory of his life. When others fit poorly, Greg Davidson's prosthetic legs made all the difference.
"He changed my life; he makes the best prosthetic legs in the world," said Hueftle, who learned about the legs from the Never Say Never Foundation. "It's the most fun to have a prosthetic leg, I'm not even kidding!"
Hueftle was hit with a couple more hurdles after this, including the cancellation of some of the Paralympic competitions because of COVID and blowing out his ankle, which required another surgery. His goal now is to start training for the 2024 Paralympics, which will be held in Paris, France. However, this time the 37-year-old plans to take things slower and listen to his body more.
While he continues to work on his family ranch with cattle and crops, he hopes he can inspire others by telling his story, which he doesn't regret a single moment, pain and all.
"I'm so glad I went through this in my life, and now I want to be a motivational speaker. I want to change a few lives and help people through life," he said.
Kevan and his wife Nicole have two children, ages 9 and 6. He is now seven years sober