Alumnus is Lincoln's new Fire Chief
September 30, 2021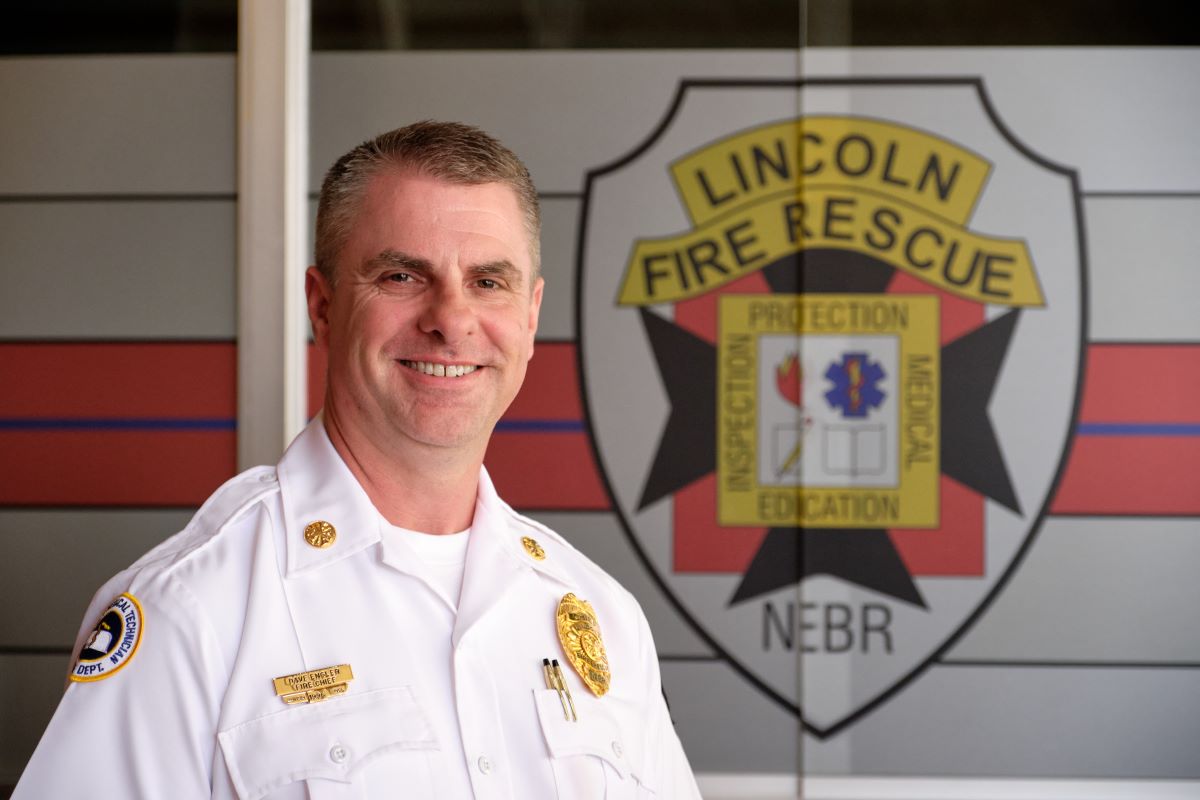 Dave Engler is the new fire chief for the city of Lincoln. He's been in the department for more than 20 years and still enjoys going to work every day.
"Every rank, or position, has its rewards," he explained. "Overall, making a difference has been the biggest reward. That can be something as simple as showing a child the fire engine to being part of a team that resuscitates someone's loved one. This career is filled with rewarding work."
Originally from Seward, Engler graduated from SCC's Fire Protection Technology program in 2002. He chose the program for its reputation in the industry.
"When I started the program, I was a firefighter/paramedic with Lincoln Fire & Rescue, and the program was highly regarded as being one of the best fire protection programs, and the classes were structured to accommodate our work shifts," he said.
He remembered one of the instructors, Bill Meehan, as being an excellent teacher. He loved the fire service and it showed through his instruction, he said.
"His passion and teaching style brought more to the program than just learning the content of the classes," Engler recalled.
Following graduation, Engler continued to work for LFR. In 2006 he was promoted to Fire Captain. He then earned his bachelor's degree in Public Administration from Doane University and his master's in Negotiation and Dispute Resolution from Creighton University. He also received a graduate certificate in Public Management from the University of Nebraska Omaha.
As the new fire chief, Engler said he wants Lincoln Fire & Rescue to continue to be a top-notch organization that the community can be proud to call its own.
"I want to continue to keep up with the changes and growth in our city by improving service and recruiting a diverse workforce and continue to focus on improving outcomes as the key factor in making organizational decisions," he added.
He is currently enrolled in the 2021 Fire Service Executive Development Institute, a one-year program providing new and aspiring chiefs with the tools they need to be successful. He also was accepted into the National Fire Academy's Executive Fire Officer Program, which starts in the fall.
When he's not working or studying, he and his wife Ashley, also a firefighter, spend time with their two teenagers and two golden retrievers.
Note: SCC discontinued the Fire Protection Technology program after the 2019-2020 catalog