1984 Alumnus offers sound advice to SCC graduates
December 17, 2021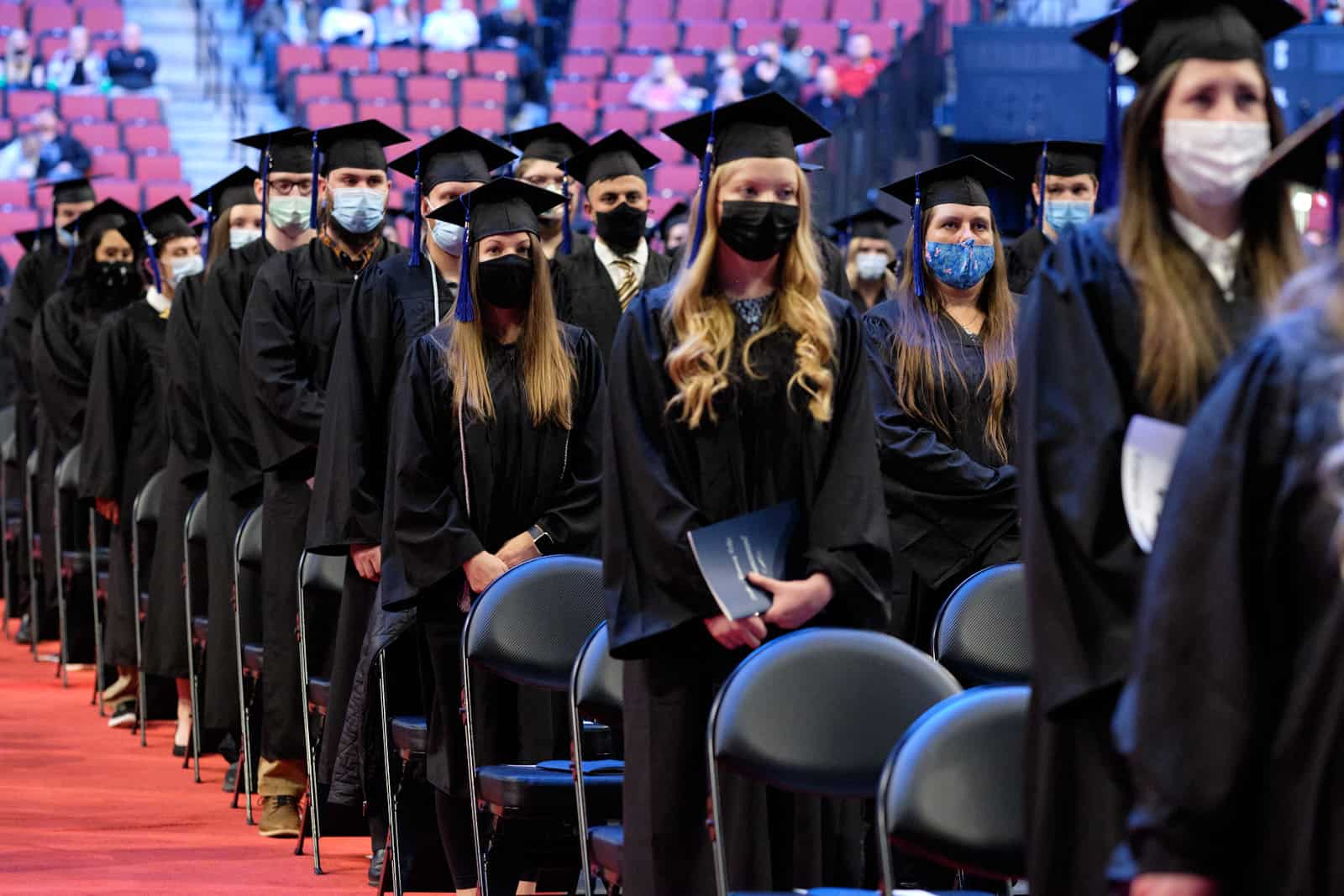 Patrick Bourne told more than 400 Southeast Community College students Thursday night to be accountable for their achievements and success, all the while acknowledging their accomplishment as college graduates.
Bourne, a 1984 graduate of SCC's Auto Body program, was the featured speaker during fall commencement exercises at Pinnacle Bank Arena in Lincoln. Summer and Fall graduates participated in the ceremony.
"You persevered and accomplished something so significant that most of us have not accomplished," Bourne told the class.
Following Bourne's graduation from SCC-Milford, he worked six years in the auto body industry before going back to college, then law school. He also served as a state senator for two terms, representing the Eighth District in Omaha. He now works in the insurance industry.
"My instructors at Milford urged me to work hard, be a lifelong learner, achieve, and grow, attributes I still have and use today," Bourne said. "Success in life and your career is that you are responsible for your personal and professional growth. Take hold of the steering wheel."
Bourne told three stories that illustrated how perseverance, resilience and community service can go a long way to achieving one's goals.
"When things don't go your way, what do I do now to prepare myself for the next opportunity?" he said. "I gave back to my community and personally derived a benefit. Get involved. Build your network. It takes time, but I promise it will be worth it."